Knife Handle (Kozuka) Depicting Shells on Beach (海辺に貝散図小柄)
Not on view
The motif plate of this kozuka shows a beach with an arrangement of shells which are decorated with a differently colored abalone and mother-of-pearl inlay. The waves are decorated with a shell inlay as well. The areas that represent the beach show a sunago-zōgan inlay (lit. "sand inlay").

A kozuka is a handle of a by-knife that is part of a sword mounting. It is kept in a slot on the reverse of a katana scabbard, often with a matching kōgai (hairdressing tool).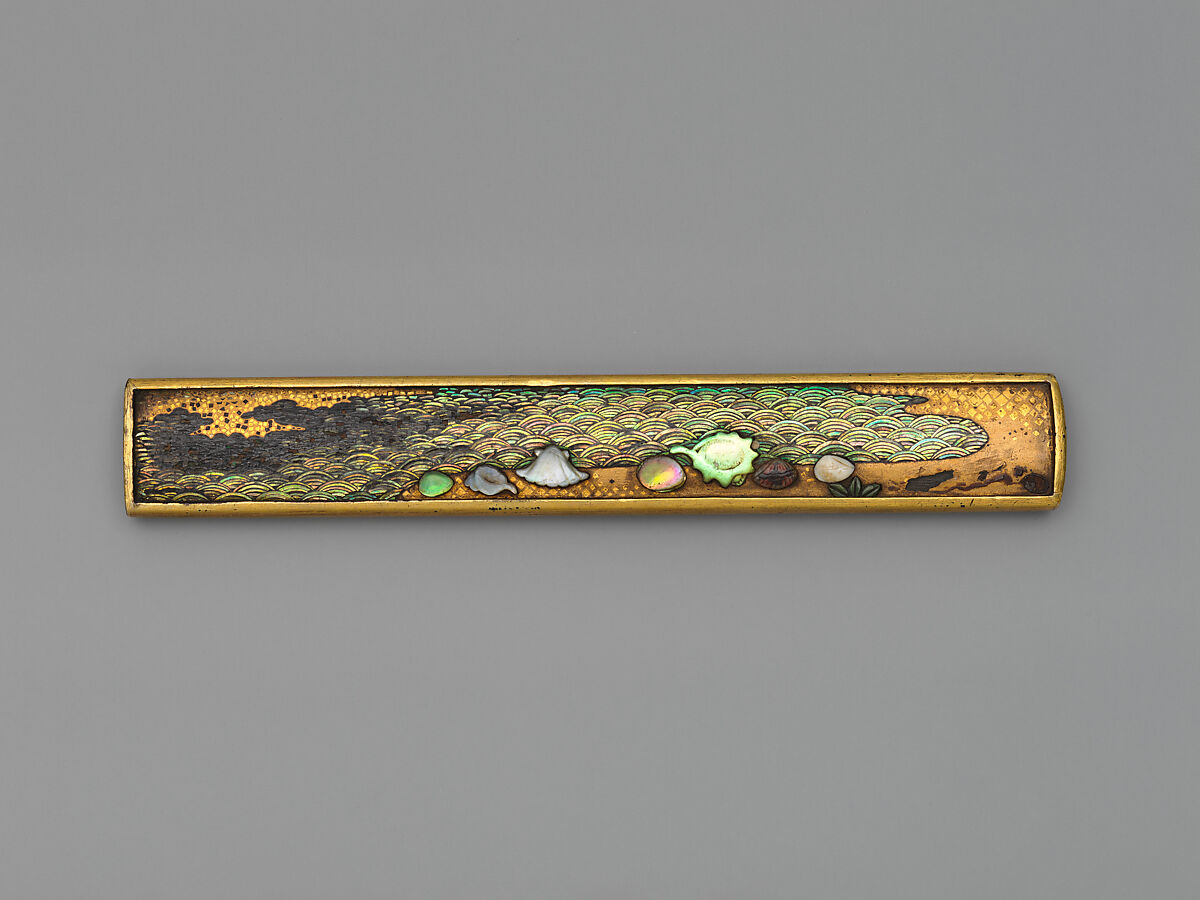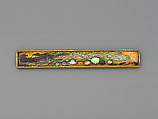 This artwork is meant to be viewed from right to left. Scroll left to view more.