Terracotta neck-amphora (jar)
Attributed to a painter of the Princeton Group

On view at The Met Fifth Avenue in Gallery 155
Obverse, Herakles; reverse, Geryon. On the neck, obverse and reverse, a flute-player leading a procession of youths and men

One of the labors of Herakles was to obtain the cattle of Geryon, a creature composed of three fully-armed bodies. Geryon lived on an island in the far west with his herdsman, Eurytion, and dog, Orthros. Here, Herakles takes aim with his arrow against Geryon, one of whose bodies is falling. The subject was popular in the sixth century B.C.; several representations in stone can be seen in the Cypriot galleries on the second floor. The vase is exceptional for its broad and sharply tapering shape that lacks a foot. It is also one of the earliest instances where the protagonists of a story are placed on opposite sides of the body.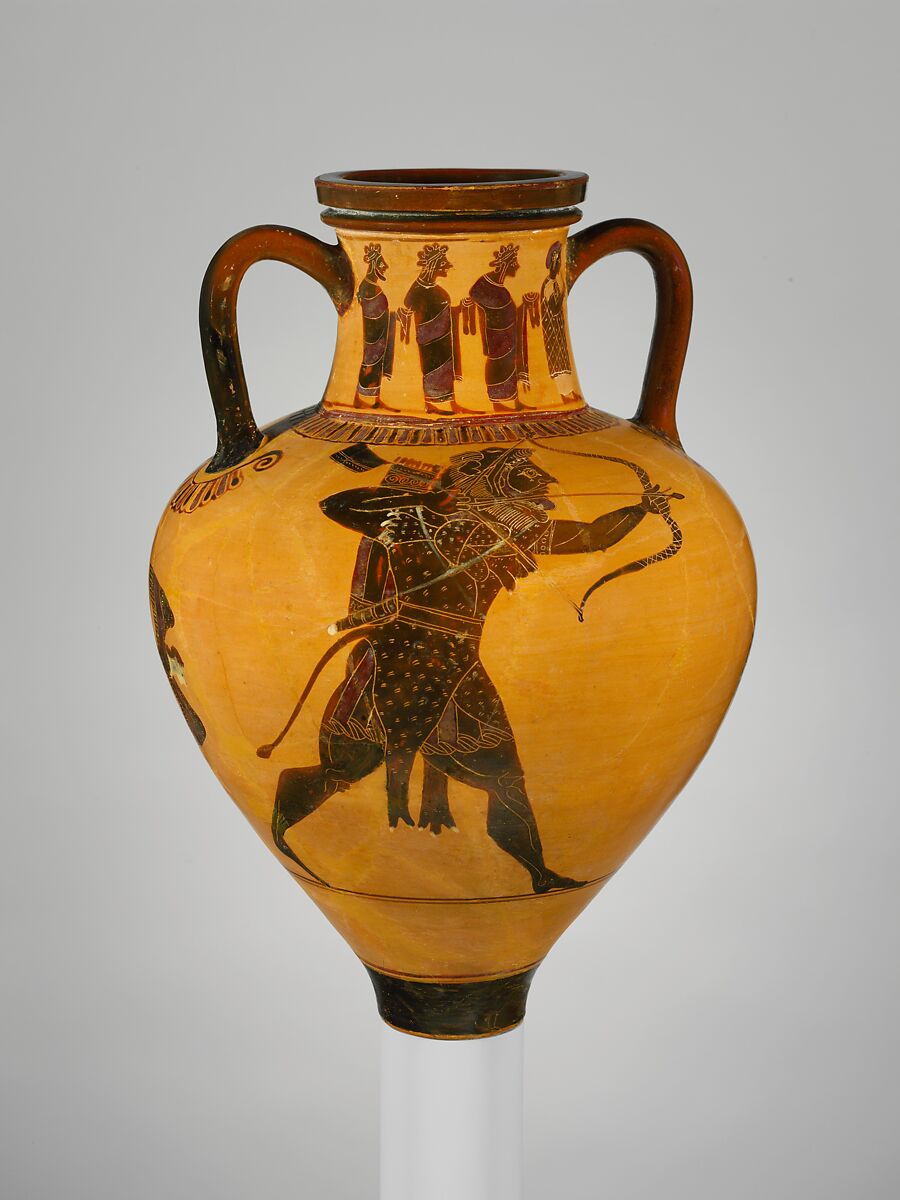 This artwork is meant to be viewed from right to left. Scroll left to view more.