[Broadway in the Rain, likely taken from 308 or 310 Broadway, New York City]
Edward Anthony American
Henry T. Anthony American

Not on view
Edward Anthony and his brother Henry were the founders of New York's first manufacturers and purveyors of cameras and photographic supplies. In 1859, Anthony published a series of their own stop-action or "instantaneous" stereographic views, including Broadway on a Rainy Day. Remarkable for its crystalline clarity, the photograph sold thousands of copies in the 1860s and still ranks among the most collectible images of New York City.

A stereograph, commonly known as a stereo view, is a double photograph presented in such a manner that an observer looking through a stereoscope sees a single image in three dimensions.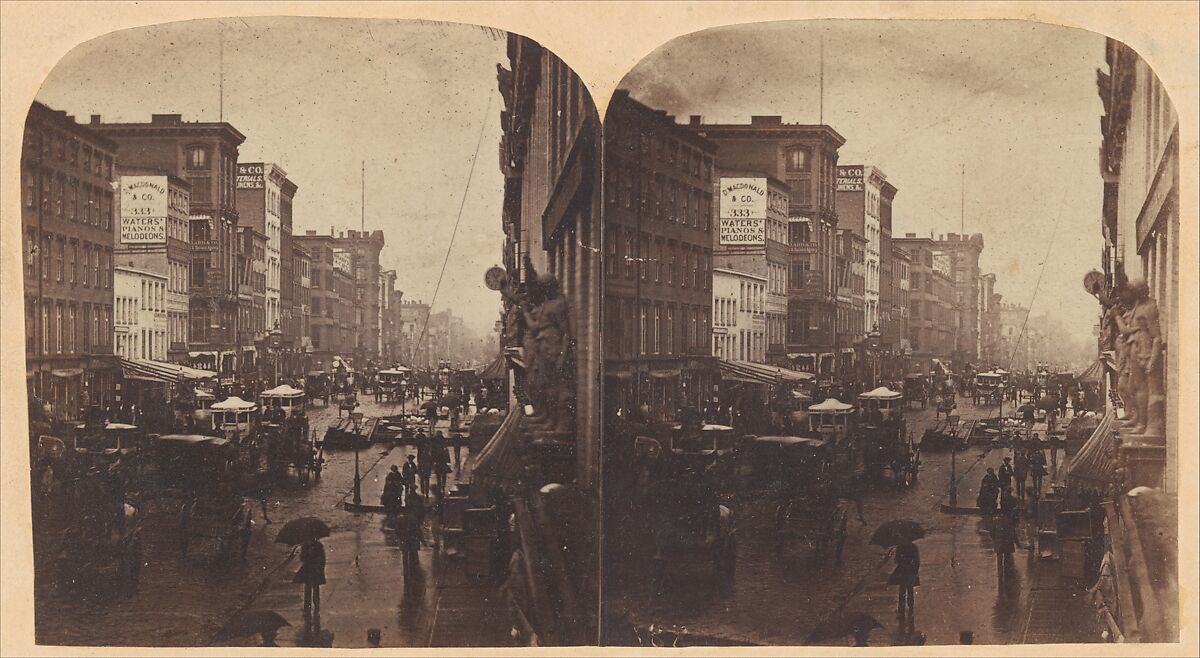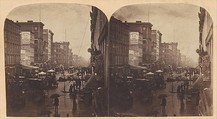 This artwork is meant to be viewed from right to left. Scroll left to view more.