Snaffle Bit
Not on view
This kind of bit was used in the German lands for horses carrying litters and pulling sleighs.

The snaffle bit is the simplest type of horse bit, and it has an effect on the bars (part of the horses' jaw without teeth) and the corners of the lips. The scatches, the flattened triangular elements composing this mouthpiece, were slightly stronger in their effect and more resistant than the traditional conical canons also used at the time. The rings on the sides would serve to hang the bit on the headstall and attach the reins, while the triangular extensions would to help to hold the mouthpiece in place and would press the sides of the mouth when reins are pulled, helping indicating direction to the horse.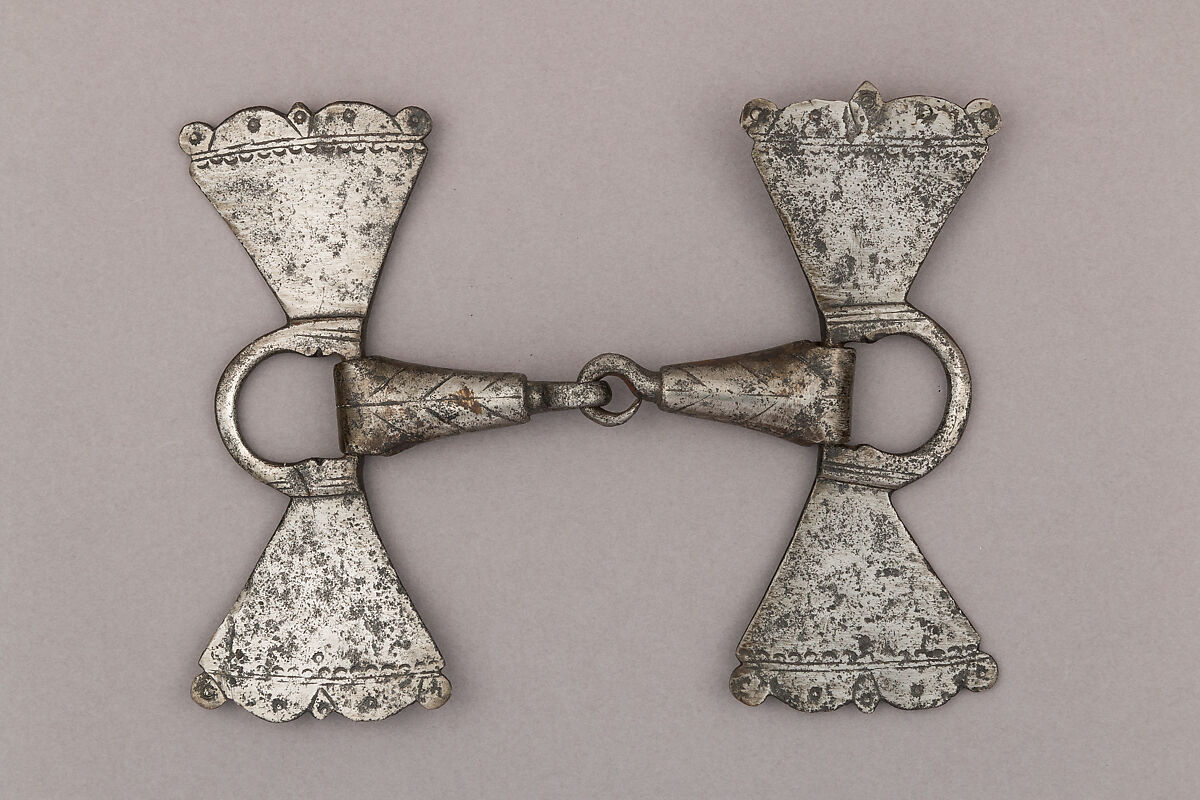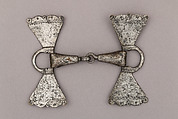 This artwork is meant to be viewed from right to left. Scroll left to view more.