Boar Spear
Not on view
The obtusely pointed oval head is reinforced by a heavy mid-ridge, and almost entirely covered with etched decoration of foliate strapwork. A rivet at the bottom of the socket serves for attaching the toggle, carved from staghorn and tied on with leather straps. The strong wooden shaft is deeply grooved and crosscut, which creates a surface of short lobes for about two-thirds of its length.

These spears were specially designed for the hunt of board and bear. The short but wide double-edged blade would inflict a heavily bleeding wound that would quickly disable the animal; the toggle would stop the on-rushing board from impaling himself too deeply and would keep the huntsman at a reasonably safe distance from the slashing tusks. The heavily lobed surface of the shaft allowed the huntsman a firm grip, even if the wood were slippery with rain, dew, or blood. Sometimes ash saplings were selected, and while still alive their bark was nicked repeatedly in order to grow scar tissue to create the desired knobby surface (gebickte Schäfte).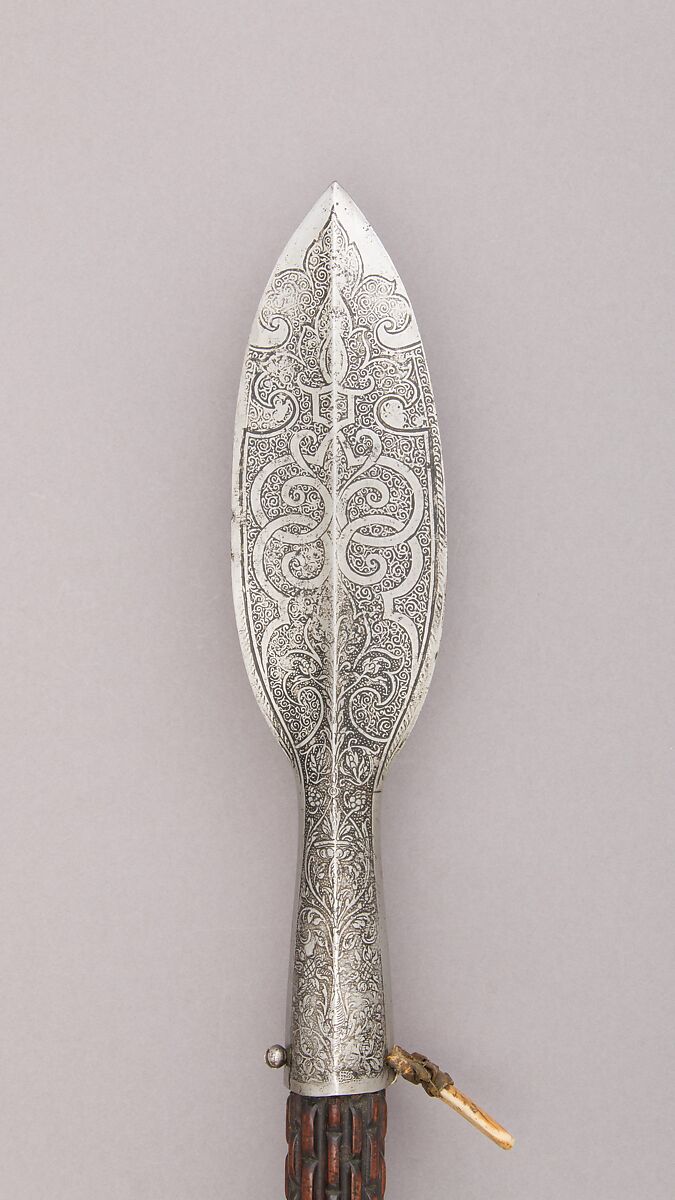 This artwork is meant to be viewed from right to left. Scroll left to view more.