Landing Place, Railway Stores, Balaklava
Roger Fenton British

Not on view
Commissioned by the Manchester publisher Thomas Agnew to document the Crimean War, Fenton departed for the Black Sea port of Balaklava on February 20, 1855, with two assistants, a letter of introduction from Prince Albert, five cameras, seven hundred glass plates, a wine merchant's van refitted as a traveling darkroom, and thirty-six large chests of provisions.

His extensive documentation of the war-the first use of photography for that purpose-focused on the port, camps, and officers of the British and French armies, along with more picturesque subjects such as Zouaves, Turks, and Croats. It did not include photographs of the fighting itself, which was beyond the technical grasp of the medium. Nor did it depict the wounded and the dead, which would have offended both taste and the political beliefs of Fenton's hoped-for clientele. Fenton departed the Crimea in late June with more than 350 negatives, prints of which he presented to Queen Victoria in August and exhibited in London in early September, just as news arrived of the Russians' retreat and the allies' victory.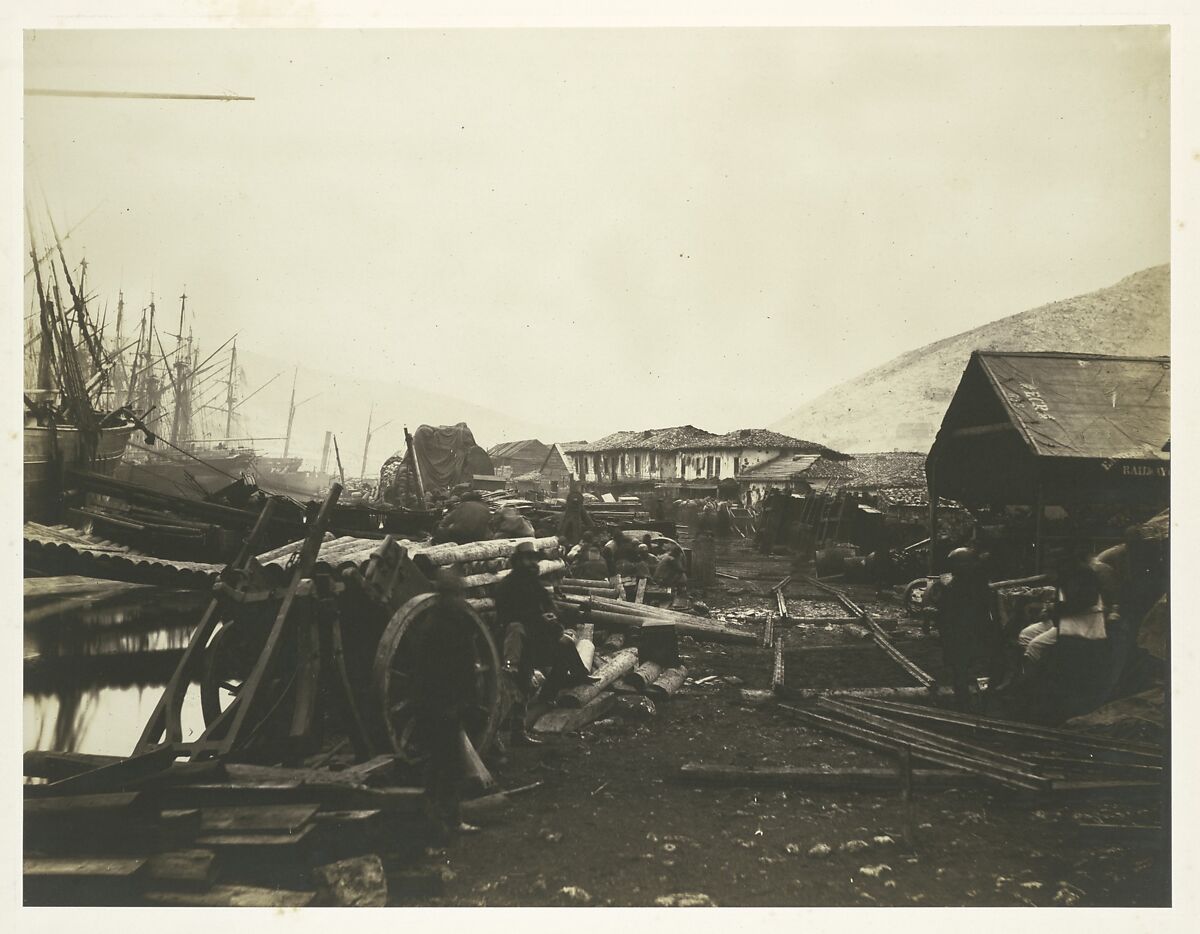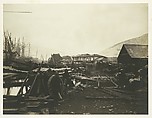 This artwork is meant to be viewed from right to left. Scroll left to view more.