Maȟpíya Lúta (Red Cloud)
Charles Milton Bell American

Not on view
Throughout the nineteenth century, the U.S. government invited hundreds of Native American delegations to Wash ington, D.C., in an effort to seek peace, negotiate treaties, and acquire tribal land. Delegation photography was a routine part of any state visit, and many portrait studios, including that of Charles M. Bell, profited from the business.
Red Cloud (Mahpiua Luta, 1822-1909), the principal chief of the Oglala, Dakota, was born on the Platte River in Nebraska Territory. He was one of the few Native American leaders to win a military campaign against the U.S. Army, successfully resisting in 1865-66 the government's development of the Bozeman Trail. A signatory of many treaties and a frequent visitor to the capital, Red Cloud sat for this portrait in June 1880 as part of a special delegation investigating the treatment of students at the Carlisle Indian School in Carlisle, Pennsylvania.
This cabinet card (6 1/2 x 4 1/4 inches) portrait shows Red Cloud wearing an animal-skin shirt and a breastplate of bones, called hair-pipes, edged with brass beads. He also wears a single feather from a golden eagle. No other creature flew so high or matched its swiftness and majesty.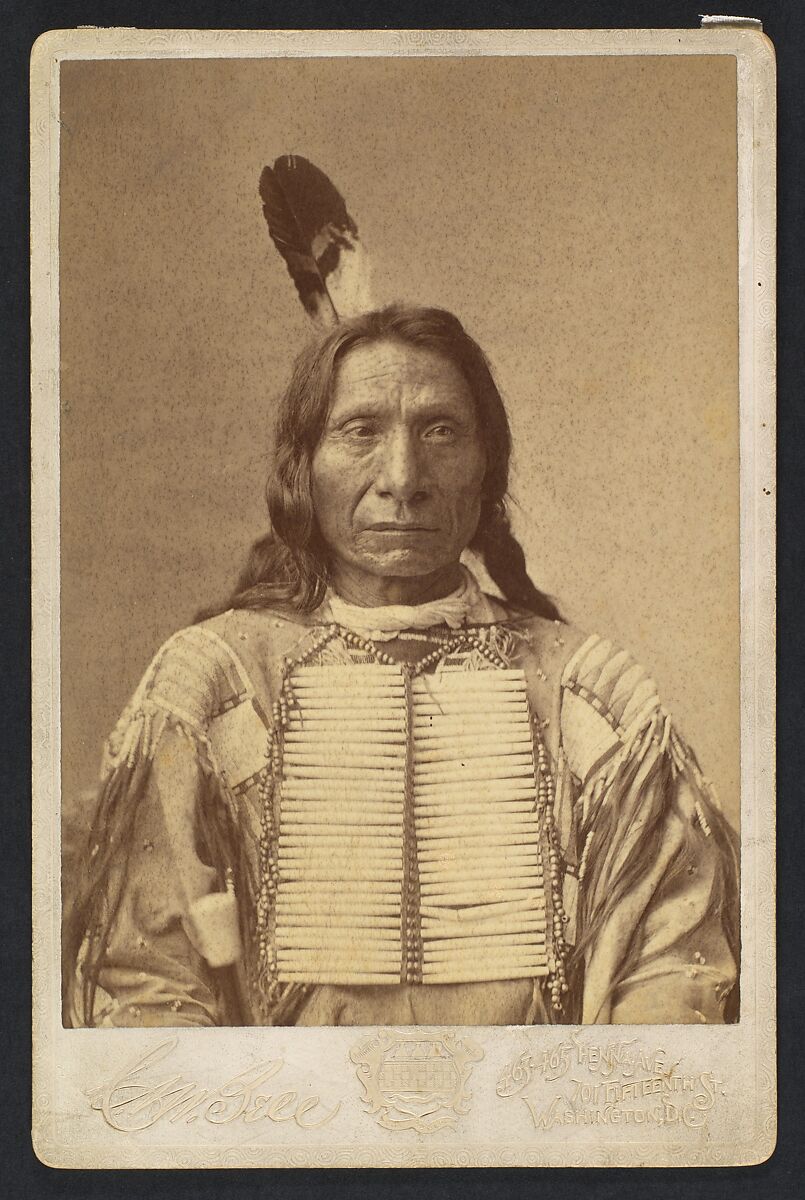 This artwork is meant to be viewed from right to left. Scroll left to view more.