Svolgere la propria pelle
Giuseppe Penone Italian

Not on view
Arte Povera was a uniquely Italian variant on the Conceptualism of the late 1960s and early '70s. In place of skepticism and doubt, artists such as Michelangelo Pistoletto, Giovanni Anselmo, Giuseppe Penone, and others showed an unfailing confidence in the possibility of reclaiming the individual from the deadening effects of consumer culture; the group's critical mouthpiece, Germano Celant, described the artist's new role as "the free self-projection of human activity."

In this piece, Penone photographed a glass slide pressed against different parts of his body until he had recorded his entire anatomy; the corporeal fragments (numbering more than one hundred) were then reassembled into a grid of tiny mercator projections mapping his personal landscape. The artist also created versions of this piece as a book and as printed images on photosensitized windows in an exhibition hall.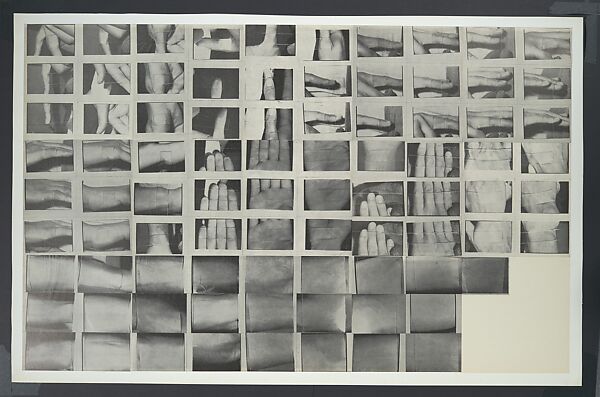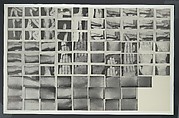 This artwork is meant to be viewed from right to left. Scroll left to view more.