Prick Spur
Not on view
The prick spur was the first type of spur to be invented, and it consists of a goad or prick, more or less pointed, connected to side arms or a heel plate. The earliest spurs were probably simple thorns attached at the back of the heel, before they started to be made out of metal in antiquity.

Prick spurs were the main type of spurs used in the Middle Ages until the mid-14th century, when they were supplanted by rowel spurs, which appeared in Europe a century before and with which they had cohabitated for a time. As a knight's status was closely related to his horse, spurs became one of the symbols of chivalry, and one of the tokens given to him during his knighting.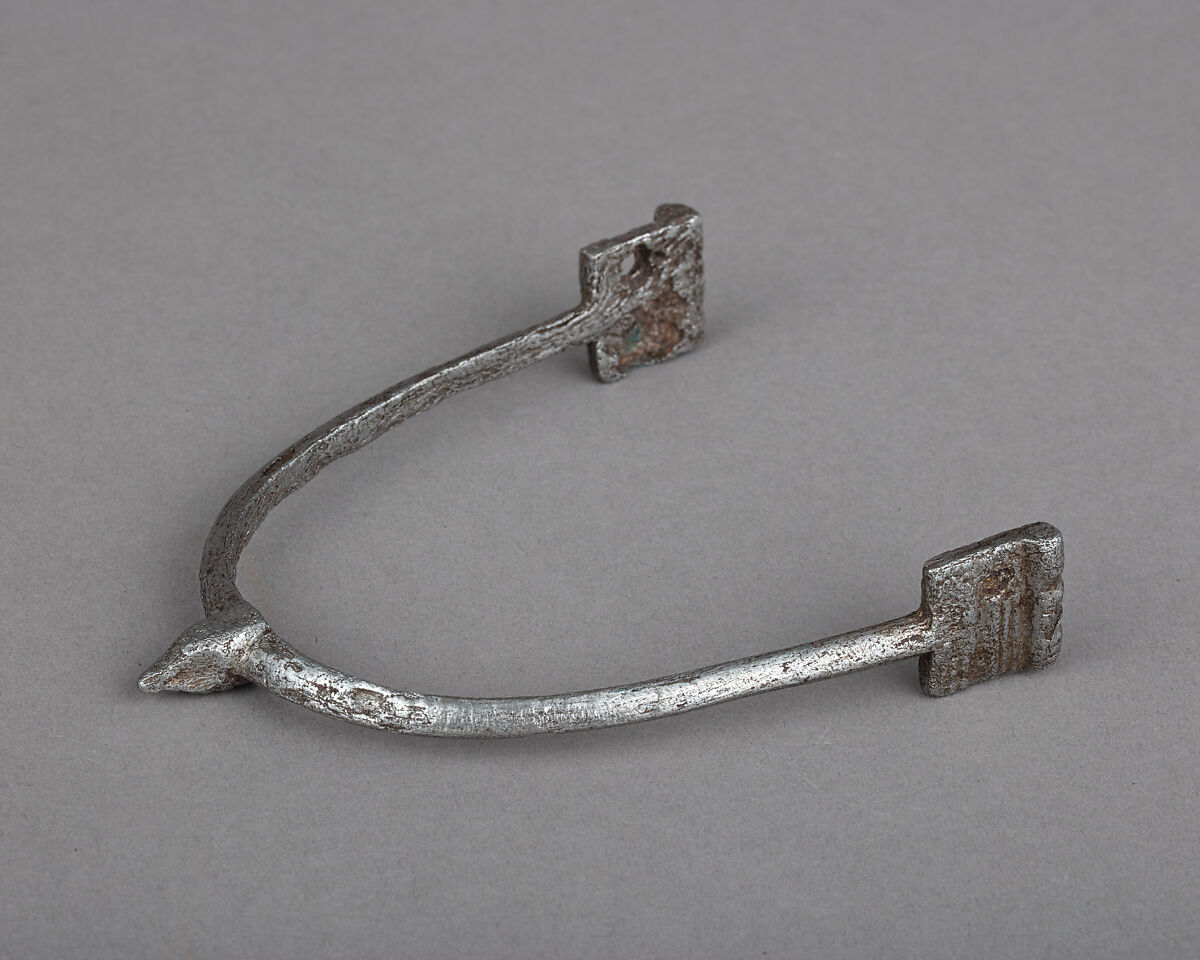 This artwork is meant to be viewed from right to left. Scroll left to view more.