Cherub (?)
Not on view
After the destruction of Tenochtitlan in 1521, the Spaniards proceeded to build a new capital for what would become the Viceroyalty of New Spain on the ruins of the Aztec imperial city. It was a statement of triumph over Aztec military and religious power. Materials gained from demolishing Aztec temples and cutting up sculptures of deities were made into building blocks for new construction, or they were carved into forms suitable for Catholic churches and private mansions. Indians were baptized by the thousands and images of earlier gods were replaced with Christian icons. Indian craftsmen, working for Spanish patrons, were instructed in Christian subject matter and artistic traditions.

This small sculpture fragment exhibits European stylistic features in the treatment of the plump face and curly hair. The eyes and mouth in particular differ from Aztec practice, when they were usually shown as hollow recesses accommodating inlays.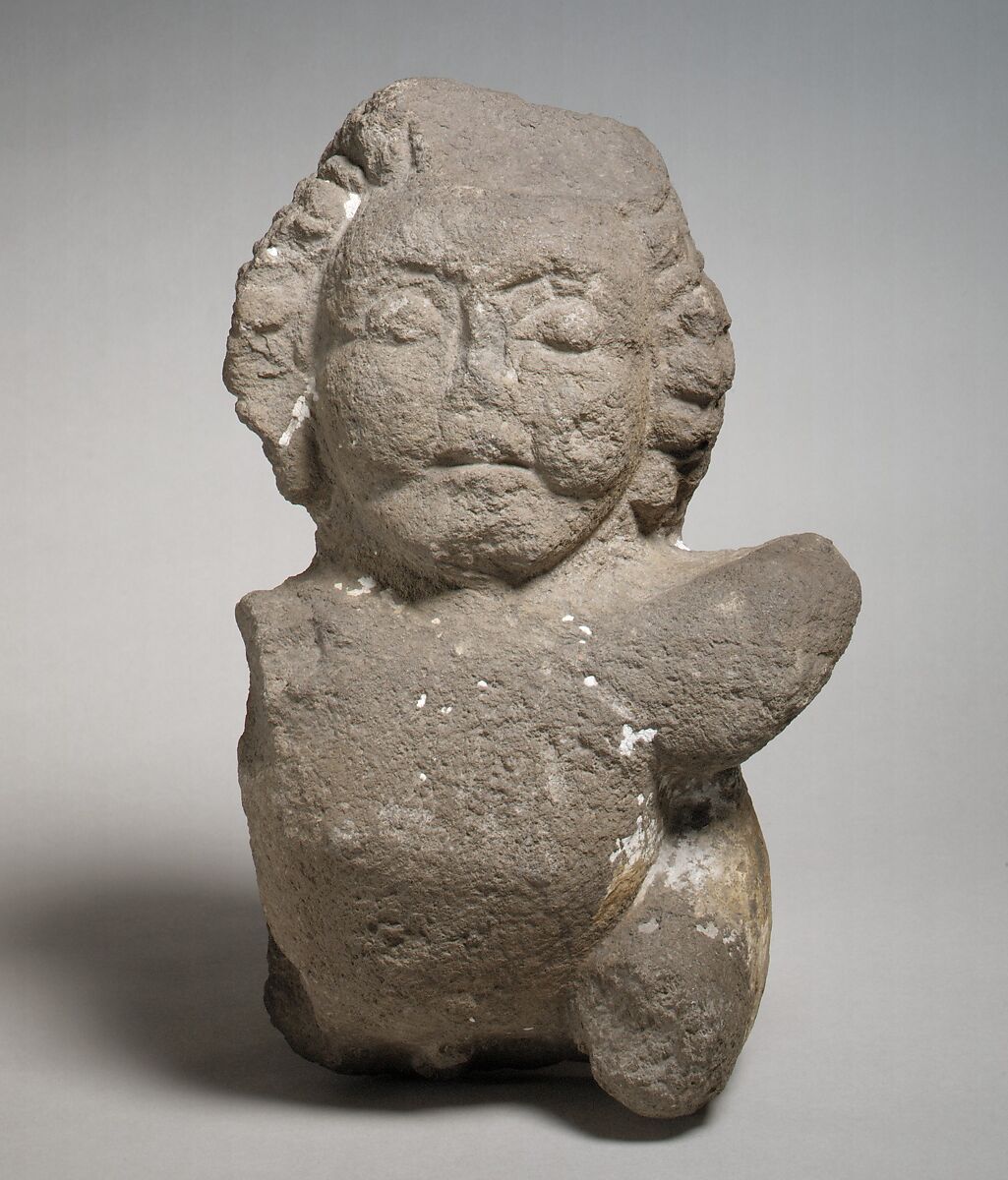 This artwork is meant to be viewed from right to left. Scroll left to view more.