Pedestal Bowl
Not on view
This cylindrical marble vase features two handles, each in the form of a snarling bat with an upturned nose and a protruding torso. The lower portion of the vessel, a hollow pedestal base, bulges slightly in profile and is drilled with openwork linear designs. The upper and lower borders of the body give the appearance of overlapping scales or feathers, while the main ground is covered with volutes, stylized eyes, and limb motifs carved in low relief.

White limestone marble vessels, used to drink chocolate or other ritual beverages, became prized possessions after about the seventh century. Vases of this style originated from sites near Travesía in the Ulúa Valley, in the Gulf of Honduras, and were exported as luxury goods to as far away as the heart of the Maya lowlands, islands in the Belizean Caribbean, and Costa Rica. Local artists must have developed these vessels, which were then made by subsequent generations for wider circulation in Mesoamerica and the coastal Caribbean.

The people of ancient Honduras have traditionally been associated by scholars with Mayan-speaking groups in Mesoamerica. Recent archaeological discoveries, however, have identified a distinct culture in this region that may have been equally connected to societies in southern Central America, especially along the Caribbean coast. Prominent motifs in Ulúa-style vases, as they are known, include snarling bats, felines, and birds as well as geometric volutes and woven designs, all of which share certain characteristics with decorative elements from the rest of the Caribbean. The iconography of Ulúa bats, furthermore, is more consistent with depictions produced farther south—in Costa Rica, Panama, and Colombia—than with those produced by Maya artists to the west.

Further reading

Rosemary A. Joyce, "Surrounded by Beauty: Central America before 1500," in Rosemary A. Joyce et al., Revealing Ancestral Central America. Washington, D.C.: Smithsonian Latino Center; National Museum of the American Indian, 2013, p. 15.

C. Luke, R. H. Tykot, and R. W. Scott, "Petrographic and Stable Isotope Analyses of Late Classic Ulúa Marble Vases and Potential Sources," Archaeometry 48, no. 1 (February 2006), pp. 13–29.

Christina Marie Luke, "Ulúa Style Marble Vases" (Ph.D. diss., Cornell University, 2002), fig. E.31.

E. Christian Wells et al., "Analysis of the Context and Contents of an Ulúa-Style Marble Vase from the Palmarejo Valley, Honduras," Latin American Antiquity 25, no. 1 (March 2014), pp. 82–100.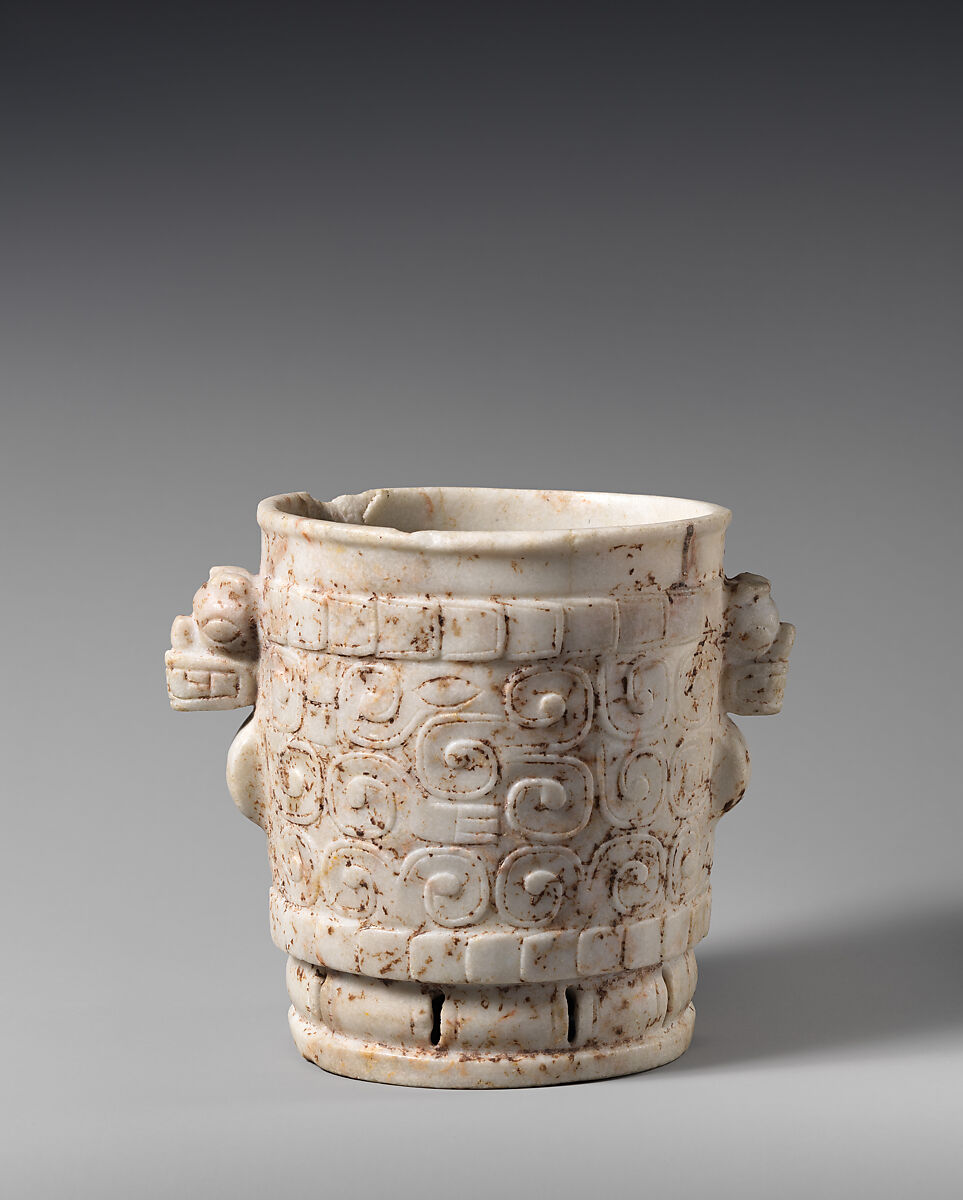 This artwork is meant to be viewed from right to left. Scroll left to view more.