Bird Head
Not on view
Unearthed in the Eastern Highlands of New Guinea, this ancient stone image may represent the head of the cassowary, an ostrichlike bird. Among many contemporary New Guinea peoples, the cassowary is regarded as a supernaturally powerful animal and this image indicates that such beliefs possibly extend far into prehistory. This head is one of a variety of stone objects produced throughout the New Guinea Highlands by an as yet unidentified prehistoric culture. To date, no examples have been excavated in controlled archaeological contexts, and their exact age and original functions remain unknown.
Discovered by chance while gardening or rooted up by foraging pigs, such stone images are regarded by contemporary Highland peoples as the work of spirits. Endowed with powerful magic, the ancient images are reused in a number of ritual contexts, including hunting and farming magic, healing, and deadly forms of sorcery. The red ocher pigment on the surface of this example was probably applied in historic times, when the object was reused in a contemporary ritual context.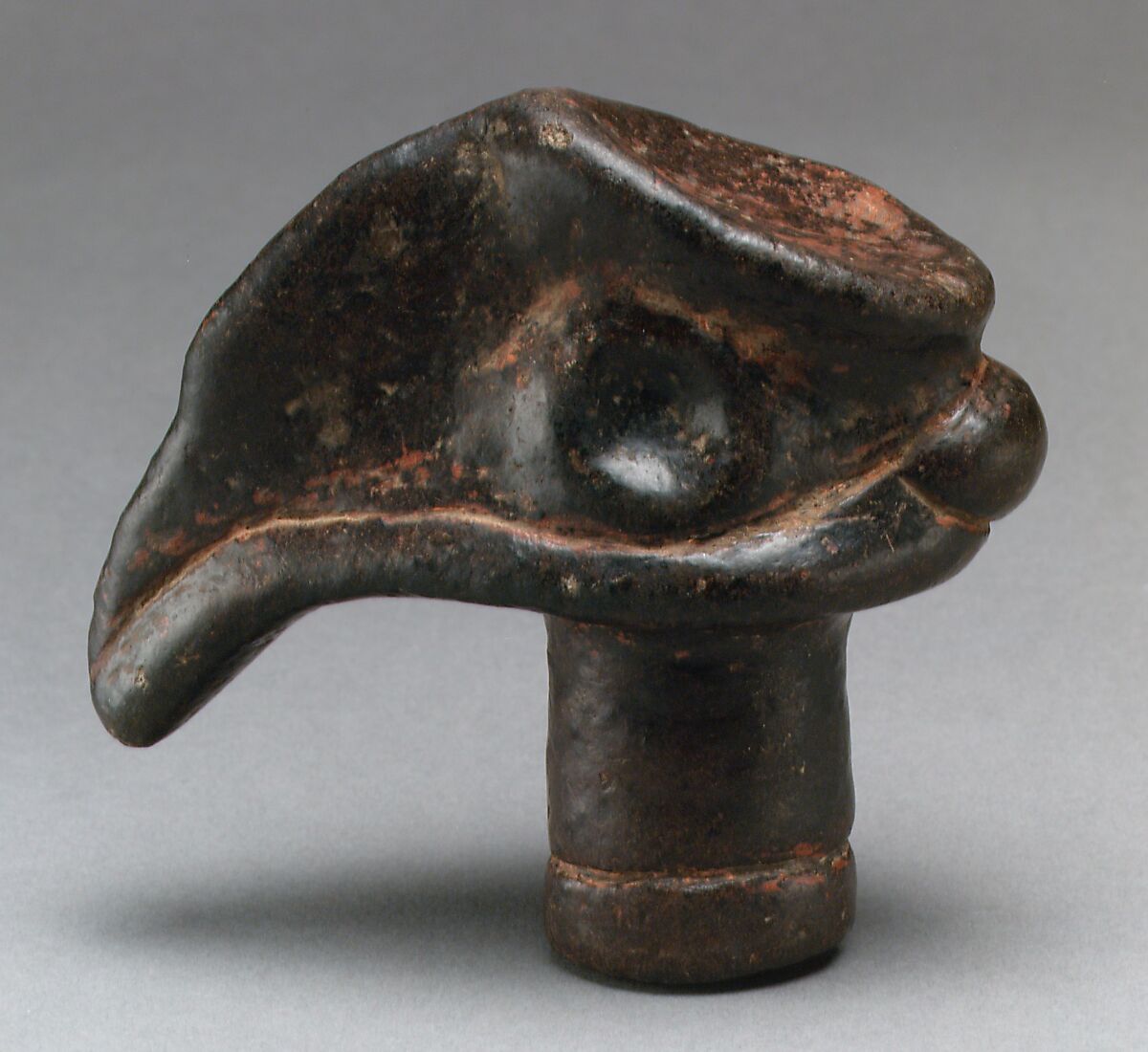 This artwork is meant to be viewed from right to left. Scroll left to view more.