Stick God (Akua Ka'ai)
Not on view
The Hawaiians venerated, and in some cases still honor, a multitude of supernatural beings, or akua. During religious observances, akua often manifested themselves in carved figures or other objects, which served as vessels for their supernatural power (mana). Sacred images in human or animal form were known as ki'i. Some ki'i, often called akua ka'ai, were carved atop a pointed stake, which could be inserted into the ground or the thatched walls of houses or other structures to allow the figure to stand upright.

Small akua ka'ai, such as the present work, may have been used for private devotion. If so, they may portray 'aumakua, supernatural beings associated with individual families or activities. The ridge on the head of this figure may portray the crested helmet (mahiole) worn by high-ranking male chiefs. If so, the image may depict an ancestral chief or a deity clad in chiefly regalia.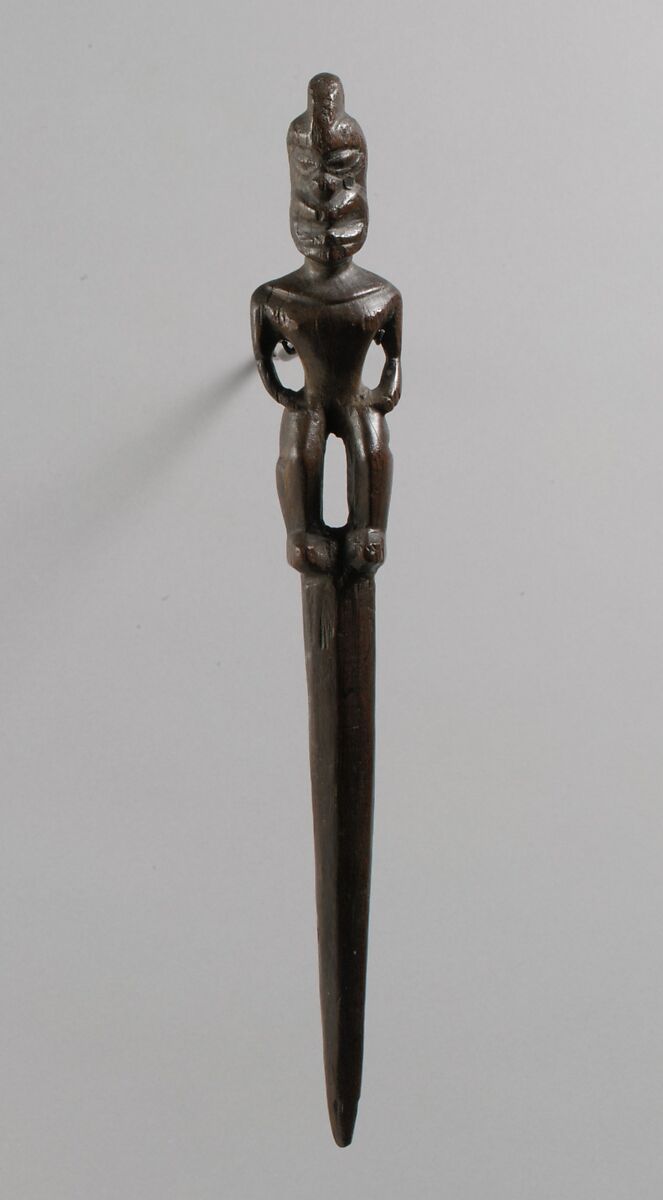 This artwork is meant to be viewed from right to left. Scroll left to view more.