Headdress Ornament
Not on view
Elaborate ornaments like the present example expressed the wealth and status of the wearer. Worn attached to a turban, basketry headdress, or other form of textile construction, it would have offered a spectacular sight when in motion with its many free-swinging surfaces. Yotoco headdress frontals come from the Calima River Valley in southwest Colombia and are complex constructions of many individual pieces of cut sheet gold assembled with gold wire.

This ornament has a central human face rendered in high relief. From the septum of the nose hangs an H-shaped ornament so large that it obscures the lower half of the face. It bears a stylized low-relief face. Big disks are suspended from each ear. Yet a third relief face appears on the bottom of the ornament. It would have rested on the wearer's forehead. The relief decoration was executed with blunt chisels and punches, while the gold sheet rested on a soft surface such as pitch, leather, or soft wood.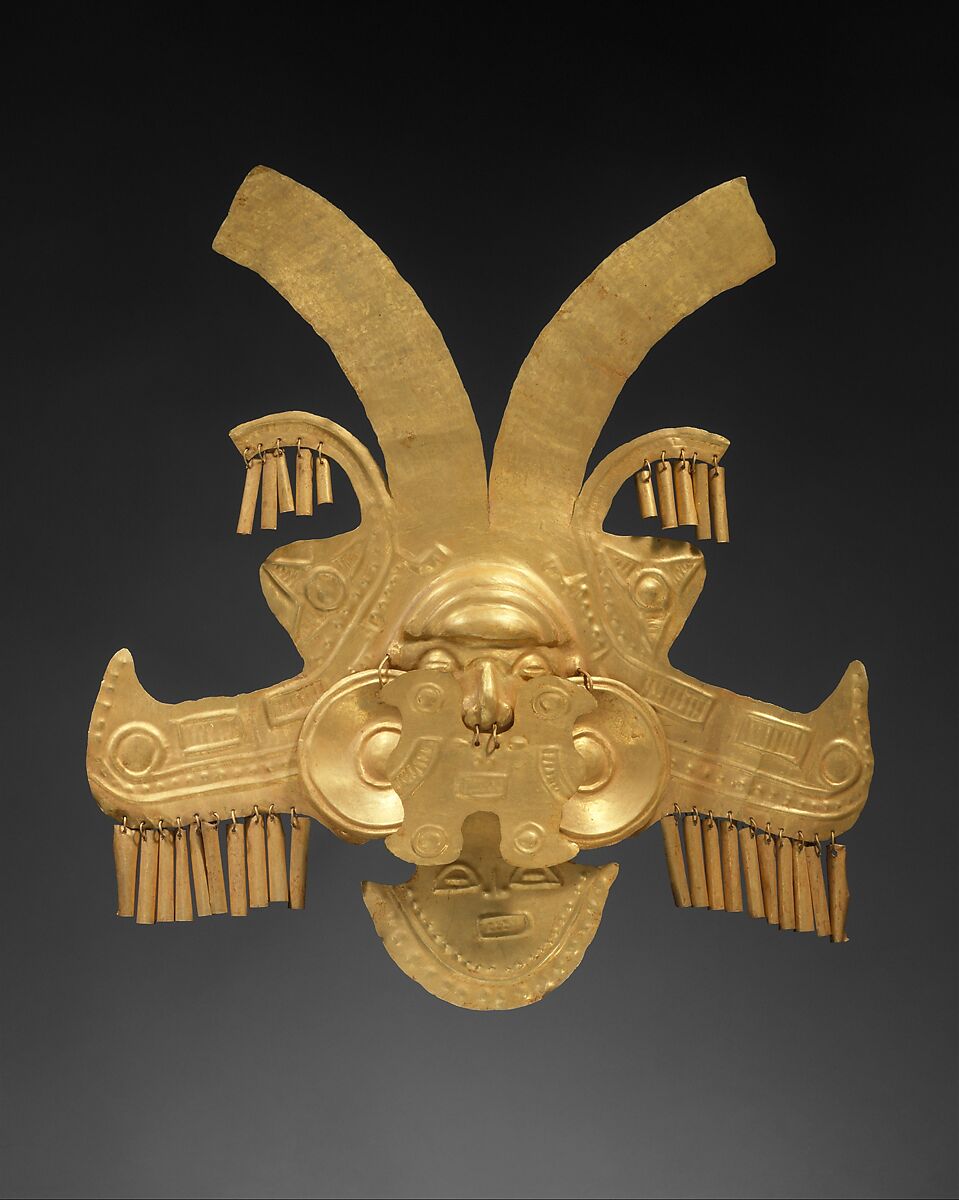 This artwork is meant to be viewed from right to left. Scroll left to view more.