Turban Helmet
Turkish or Iranian, in the style of Turkman armor
On view at The Met Fifth Avenue in Gallery 379
Helmets of this type are usually called turban helmets becuase of their large bulbous shape and the flutings that imitate the folds of a turban. Because certain dervish groups wore turbans wound with a prescribed number of folds to represent an important mystical number, it is likely that turban helmets were regarded not merely as armor but also as a kind of religious insignia, their very shape marking the wearer as a fighter in a Holy War.

Turban helmets, together with mail-and-plate armor of matching decoration, were intended for the heavy cavalry and are recorded as early as the fourteenth century. The examples exhibited here appear to have belonged to the dynasty of Aq Quyunlu (White Sheep Turkoman) that ruled northwestern Iran and Anatolia in the fifteenth century. The inscriptions, damascened with gold and silver, glorify temporal rulers, wish the owner well, or give advice on how to attain virtue.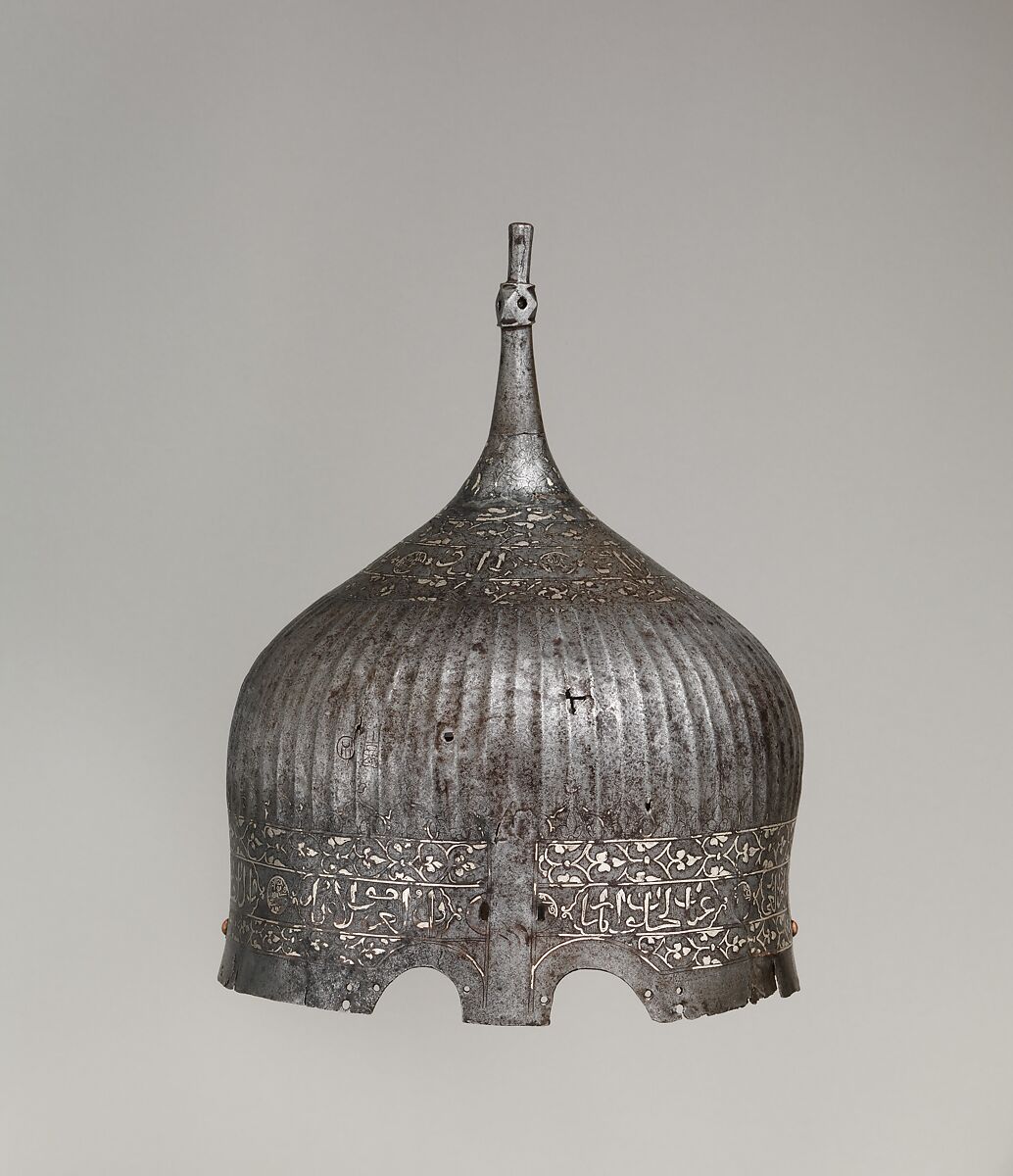 This artwork is meant to be viewed from right to left. Scroll left to view more.