Stamp seal (octagonal pyramid) with cultic scene
Not on view
This stamp seal depicts a kneeling figure before divine symbols. The figure, bearded and wearing a diadem, raises his hands in a gesture of prayer and supplication. Before him can be seen a couchant mushhushshu, the composite dragon associated particularly with Babylon's chief deity Marduk, whose spade "standard" rises from its back. It is possible that the mushhushshu and spade standard represent a real altar before which the figure kneels, but other elements of the composition are abstract divine symbols: behind the standard sits a symbol resembling the Greek letter "omega," and above the scene is a winged disc.

Many Neo-Babylonian seal designs show a standing or kneeling worshipper with raised hands before divine symbols or an altar. In some cases the figure is beardless and clearly a priest; in others, as here, the figure may represent a priest or king. Although often very finely carved, the seals are notable for the simplicity of their compositions and, unusually for ancient Near Eastern seals, their inclusion of large areas of blank, uncarved space.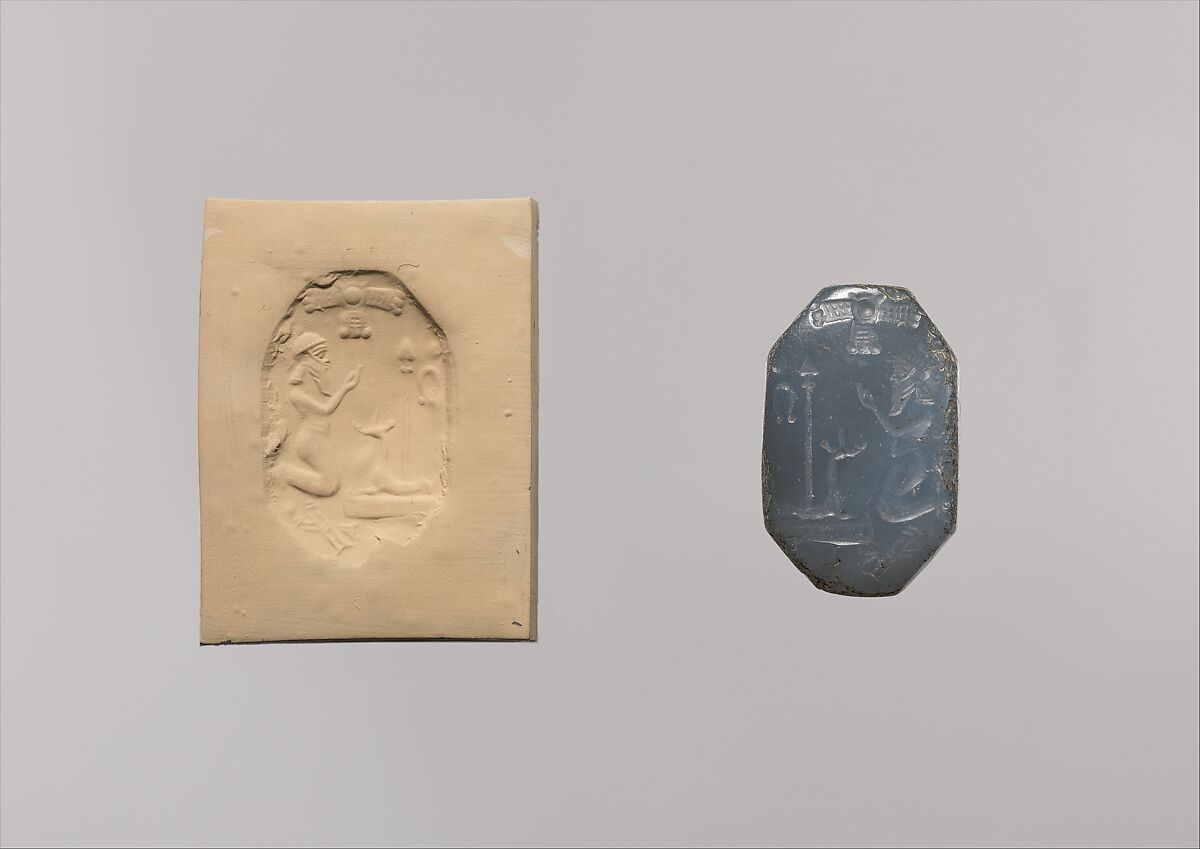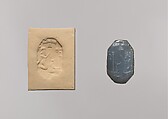 This artwork is meant to be viewed from right to left. Scroll left to view more.