Sealing
Not on view
This sealing was impressed with seven seals. On the unstamped back surface of the sealing a pair of crossed cord impressions are visible. While not all of the imagery from the impressed seals remain legible, one seal clearly depicts a camel walking to the right. The sealing was among over 500 sealings excavated in the Sasanian fortress at the site of Qasr-i Abu Nasr. The cache was preserved because the building had burned, baking the clay and retaining the seal impressions. These small clay objects played a role in Sasanian administrative practices. A piece of clay would be pressed around a cord to close a document or package and then stamped with a seal. In some cases, these removed sealings seem to have been deliberately stored for administrative purposes.

Qasr-i Abu Nasr is located near Shiraz in southern Iran at a strategic point at the intersection of defensive mountains, available water sources, and along roads entering the Shiraz plain. It was excavated by archaeologists from The Metropolitan Museum of Art for three seasons from 1932-1935. The town was occupied, at least intermittently, from the Parthian period (3rd century B.C.–3rd century A.D.) to the Muzaffarid period (13th-14th century A.D.). The major occupation, including the extensive fortress, dates to the Late Sasanian period (6th-7th century A.D.). The eastern part of Qasr-i Abu Nasr is a raised plateau of a roughly triangular shape. During the Sasanian period the plateau was fortified by a wall and densely occupied. Archaeological finds from the fortress show a wide range of defensive and administrative practices.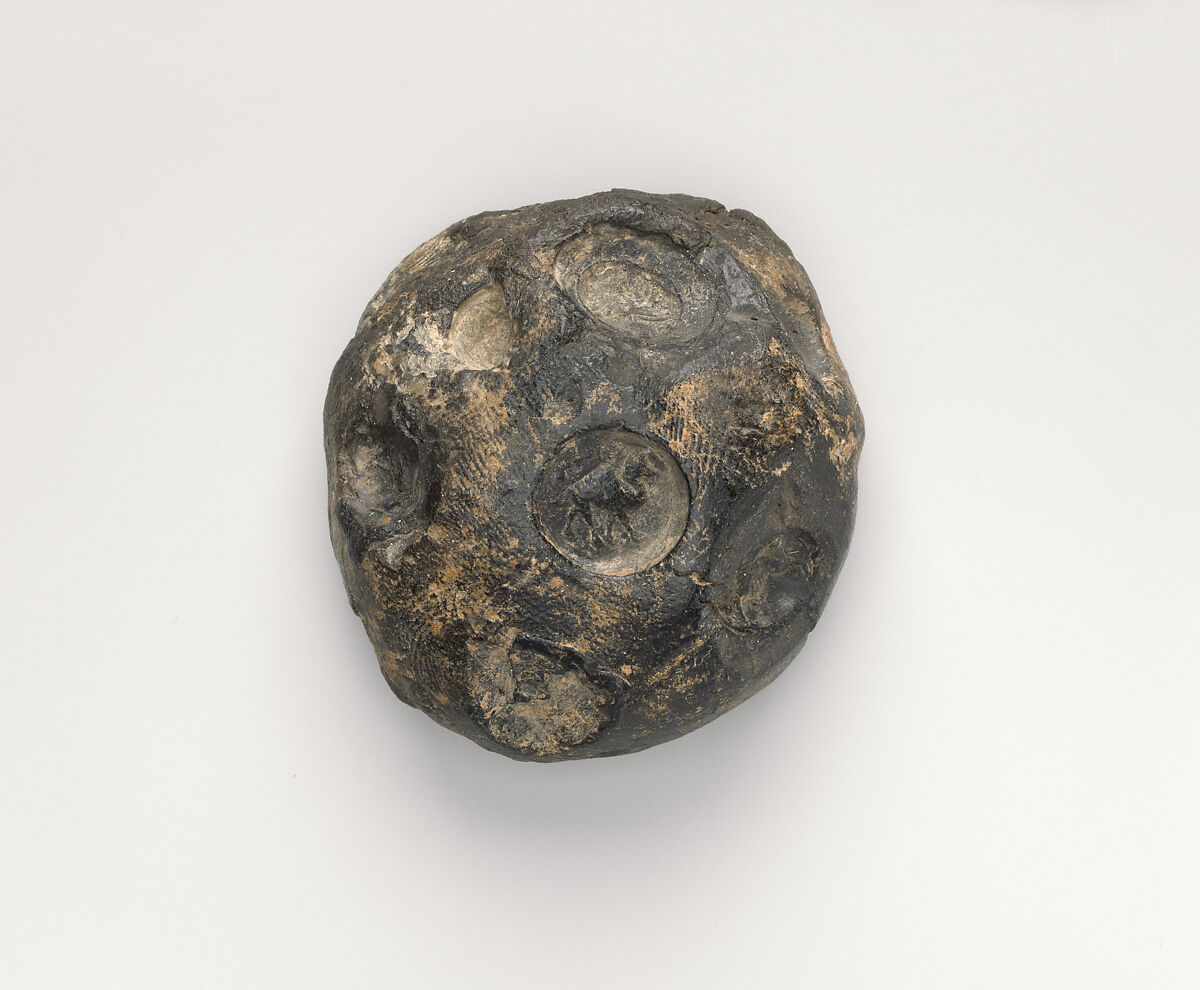 This artwork is meant to be viewed from right to left. Scroll left to view more.