Beaker with geometric decoration
Not on view
This beaker has a narrow, flat base, straight sides, and an everted rim. It is made of buff clay, with painted black decoration, including vertical lines and rows of triangles. Wheel lines on the interior indicate that it was made on a potter's wheel.

This beaker was excavated at Tepe Sialk, near Kashan in central Iran. The site of Sialk is spread over two mounds. The northern mound was inhabited from ca. 6000 to 4000 B.C., and the southern mound, where this beaker was found, from ca. 4000 B.C. until perhaps 2500 B.C., when the site abandoned for nearly a millennium. The people lived in houses made of mudbrick, and buried their dead under the floors. Thus is it difficult to say whether this beaker comes from a domestic or a funerary setting. Quite possibly it was used as a drinking vessel, and then later deposited with a body during a funeral ritual.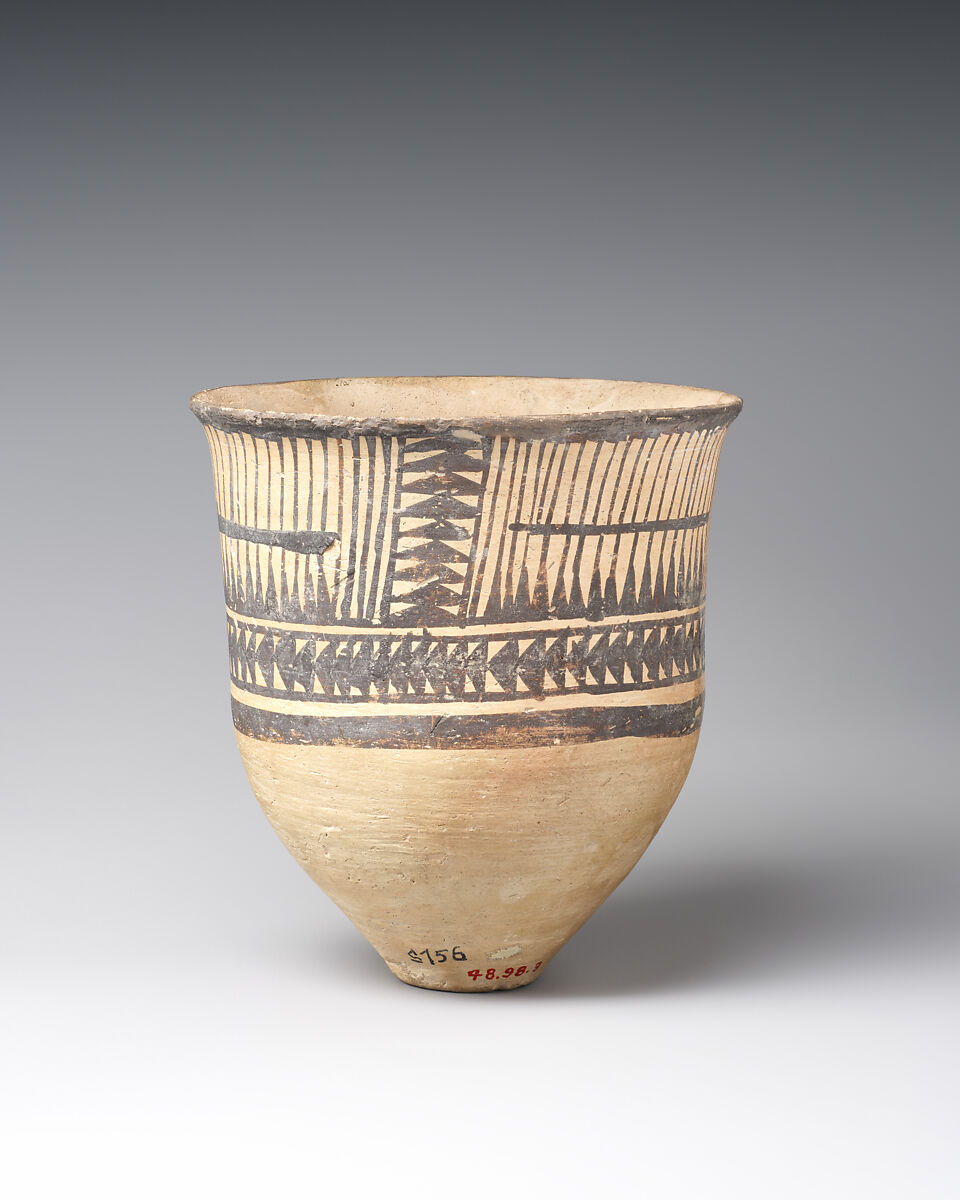 This artwork is meant to be viewed from right to left. Scroll left to view more.