Cup decorated with ibexes
Not on view
This cup has a narrow base, thin walls, and straight sides. It is made of a buff clay, with brown decorations, namely rows of horizontal lines interspersed with four stylized ibexes with dots inside the curve of their horns and under their bodies. Wheel lines on the inside indicate that it was made on a potter's wheel.

This cup was excavated at Tepe Hissar, near the modern city of Damghan in northern Iran. Tepe Hissar was primarily an agricultural settlement, though much of the evidence for plant cultivation dates to later periods, with buildings made of mudbrick or simply mud walls. This cup belongs to the Hissar IB period, dating to ca. 4000 B.C. During this period there was a lively and technically proficient ceramic industry at the site, producing well-formed vessels decorated with geometric designs and stylized images of ibexes, gazelles and birds. Indeed, this vessel is one of the earliest images of an ibex from Iran, and thus stands at the beginning of a long tradition of depicting this iconic animal. But it is not known what these vessels were used for. This cup was found in a grave, and indeed most of the graves at Tepe Hissar contained cups, suggesting that drinking played a significant role in life, or death, there.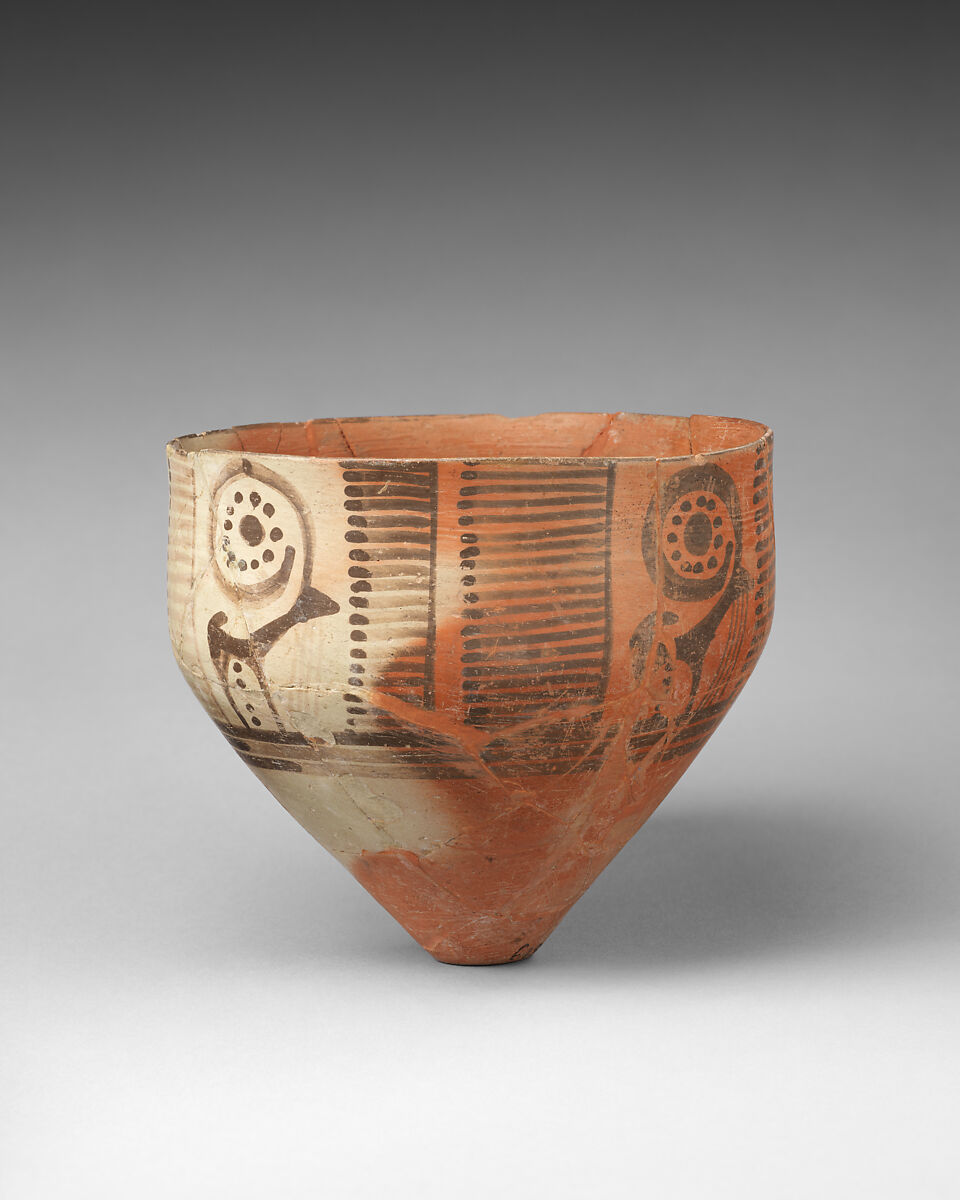 This artwork is meant to be viewed from right to left. Scroll left to view more.