Openwork plaque with figures
Not on view
This example of an openwork bronze combines a flat plaque with a ring and symmetrically arranged framing figures that are fully modeled. The flat plaque has a knot-like appearance and is incised with a zig-zag pattern. Rosettes – symbols of the goddess Inanna/Ishtar – appear on the raised bosses and at the lower right. Above the central element, two kneeling male figures grasp a ring: both wear kilts and the extant figure is shaven except for a single lock of hair at the center of his forehead. On each side, a standing nude female faces forward. Each female raises her outer arm to her breast; the inner arm is attached to the back of the plaque. The bottom of the object is broken, but may have included an additional slot.

The exact function of such openwork bronze plaques is not known. Cords, straps, or fabric were likely fed through slots in the plaque. The central element seems to evoke a strap or textile, and it is possible that this object was used as an implement in textile production. Other proposals identify openwork bronzes as horse trappings, belt buckles, and furniture elements.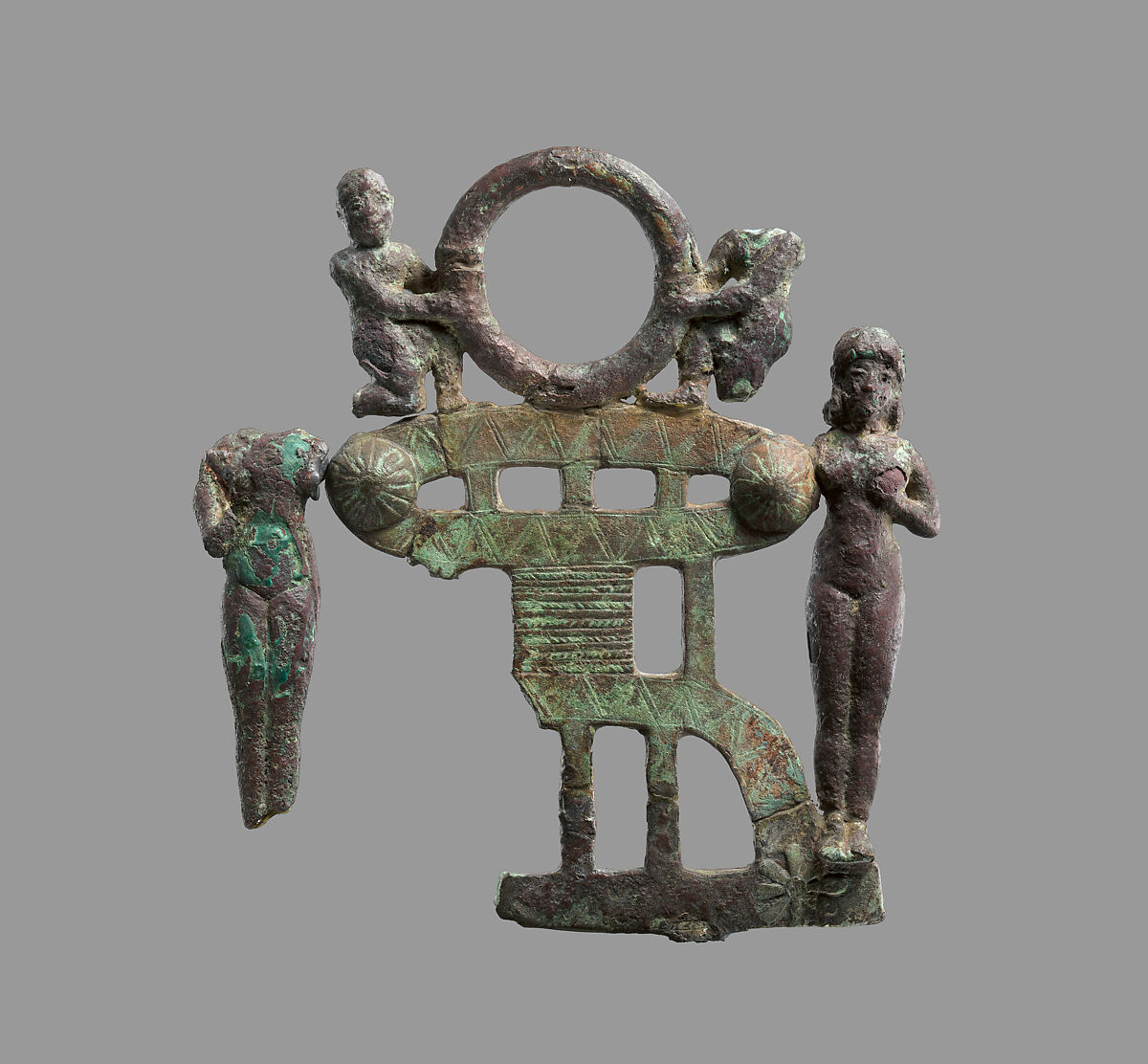 This artwork is meant to be viewed from right to left. Scroll left to view more.