Enthroned deity
Not on view
This small seated figure would have originally sat on a separately made chair or stool. A tang at the feet and another at the buttocks would have held it in place. He wears a long gown and a conical hat with a small knob at the top. His large eyes may once have held inlays of another material. One arm is missing but both would have been bent from the elbow, with hands most likely held forward in a peaceful gesture. The bronze body is covered with a fairly thick layer of gold foil, which would have protected the underlying material from weathering, added to his radiant appearance, and indicated his divine nature. The seated pose, enlarged features, hat shape, and gold foil overlay ultimately all identify him as a deity. The figure may have had a ritual purpose as a votive or cult statue.

During the second millennium B.C. in the Levant, small statues of Canaanite gods were produced that incorporated elements from a variety of cultures. The conical hat worn by many of the seated figures may reflect Egyptian inspiration, although it had become a defining feature of the local style by the time it was used in this period. Many of the male figures produced in this tradition take one of two forms: either that of a benevolent, mature deity like this one, or that of a youthful deity raising a weapon in his right hand. The latter was called a "smiting god" and his dynamic stance derives from Egyptian images of kings triumphing over fallen enemies, another motif borrowed from Egypt and transformed within a Canaanite context. These warlike deities probably represent the young Canaanite storm god Baal, while the seated gods, like this one, likely represent El, the head of the Canaanite pantheon. Both were the subject of widespread worship in the Levant during the later second millennium B.C.

While this small figure appears unremarkable today, images of this type aroused great passions in the period when monotheistic worship first developed in the Levant. Because of the millennia-long belief that such objects could embody the essence and power of the deities they depicted, these images presented a challenge to new religious ideas that classified them as pagan gods. The idols destroyed by the early Jewish patriarchs, who may have lived in the early Iron Age, were created in the same Canaanite cultural context as this piece, and perhaps took similar forms.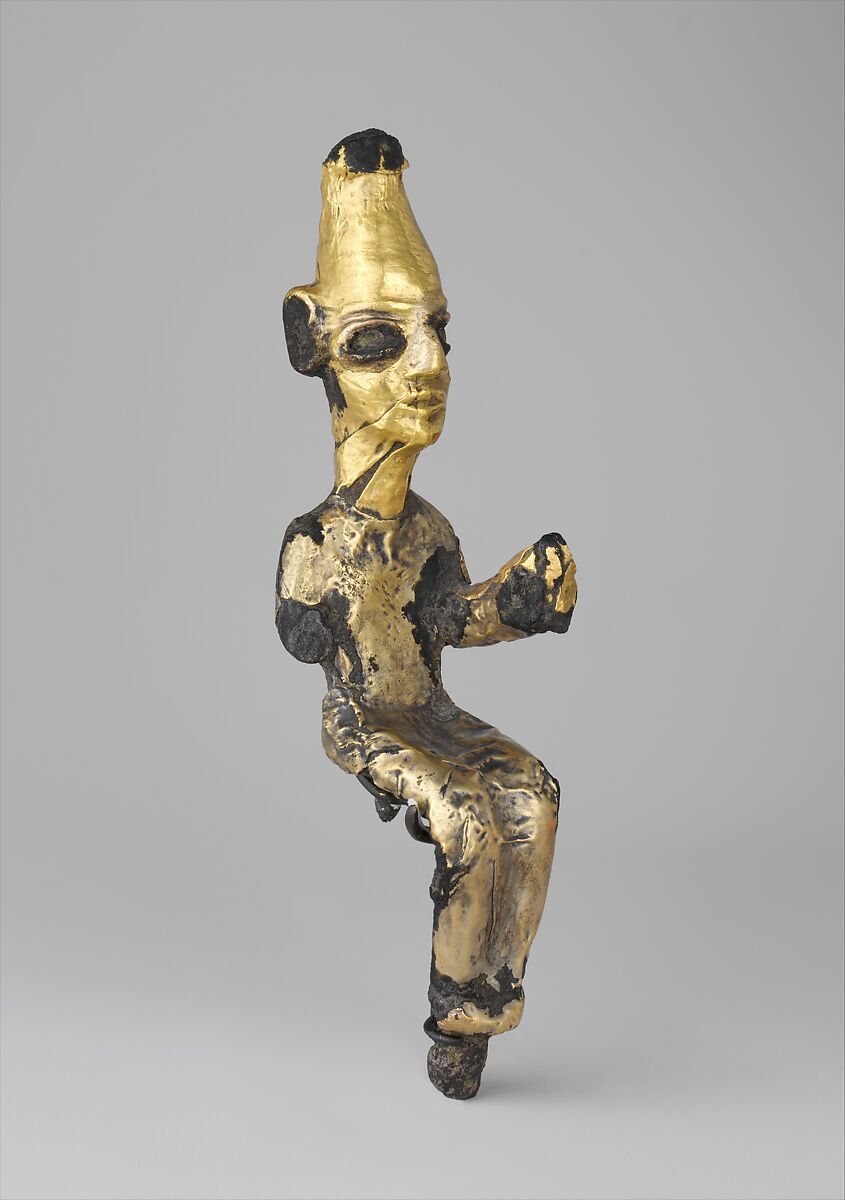 This artwork is meant to be viewed from right to left. Scroll left to view more.