Sickle sword
Not on view
This curved sword bears the cuneiform inscription "Palace of Adad-nirari, king of the universe, son of Arik-den-ili, king of Assyria, son of Enlil-nirari, king of Assyria," indicating that it was the property of the Middle Assyrian king Adad-nirari I (r. 1307–1275 B.C.). The inscription appears in three places on the sword: on both sides of the blade and along its (noncutting) edge. Also on both sides of the blade is an engraving of an antelope reclining on some sort of platform.
Curved swords appear frequently in Mesopotamian art as symbols of authority, often in the hands of gods and kings. It is therefore likely that this sword was used by Adad-nirari, not necessarily in battle, but in ceremonies as an emblem of his royal power.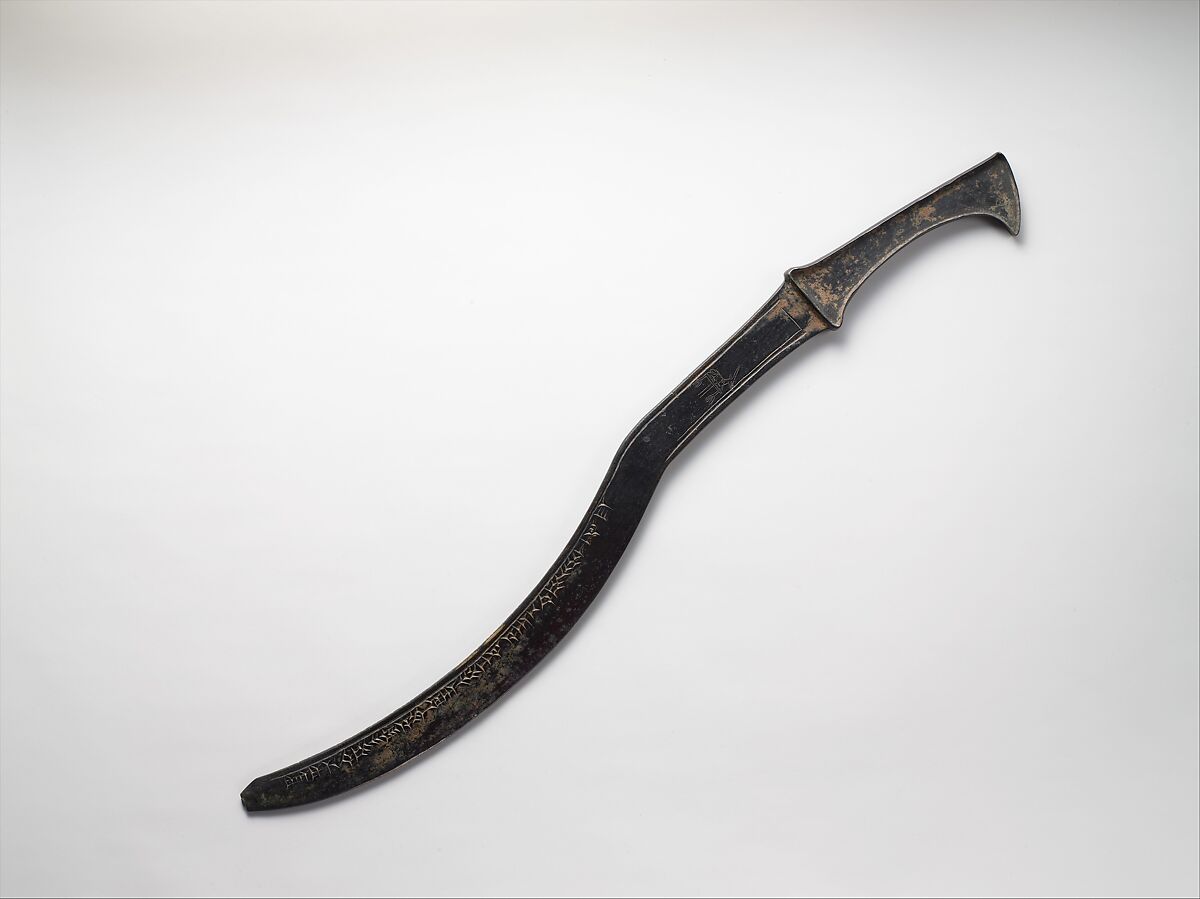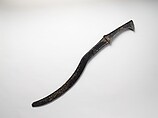 This artwork is meant to be viewed from right to left. Scroll left to view more.