Arrowhead
Not on view
In the early first millennium B.C., the area of the Transcaucasia and northwestern Iran was inhabited by many different tribes of varying wealth and power. Many characteristics of these groups are known primarily from grave goods found in their cemeteries. Although there is great variation in artistic styles from place to place and time to time in this area, the weapons seem to be widely distributed and shared by many groups.
One class of weapons excavated in northwestern Iran and Transcaucasia is the cast bronze arrowhead with a triangular head, raised midrib, and tang (shaft) that is usually square or rectangular in section. This arrowhead is of that type pictured along with five other examples (MMA 1991.314.3–.8). This type seems to have been used in small numbers even when generally replaced by socketed bronze arrowheads in this area in about the seventh century B.C.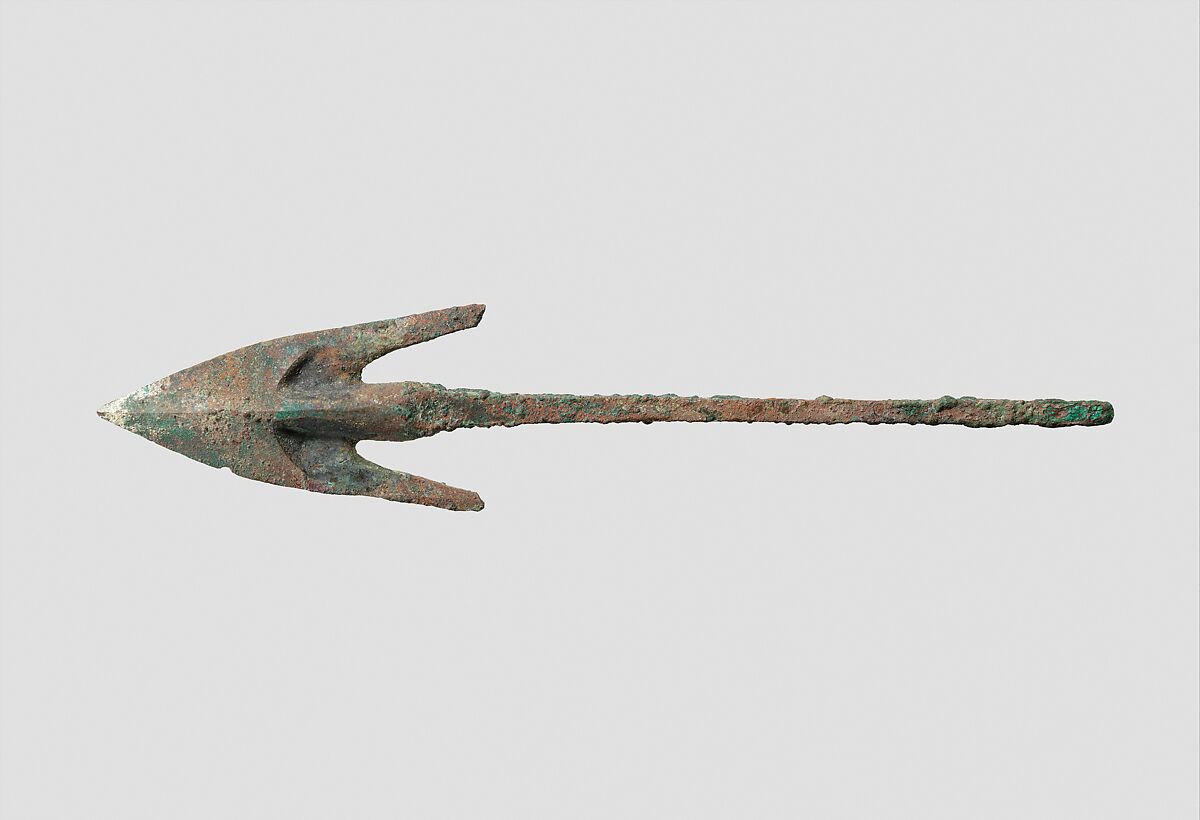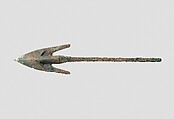 This artwork is meant to be viewed from right to left. Scroll left to view more.