Vessel with a handle in the form of a ram
Not on view
This ceramic cup has a handle in the form of an ibex. The ibex's body is cylindrical, with its front and back legs and shoulders modeled smoothly. The ibex has curved horns, decorated with incised horizontal lines, pointed ears, and eyes under heavy lids. Its nose and forelegs touch the rim of the cup, and its overall posture suggests leaping. The cup is decorated with horizontal ribs with alternating dark brown bands. The cup itself was made on a potter's wheel, with the ibex handle added afterwards.

There are no other known cups like this one, making it difficult to determine its date or place of origin. Thermoluminescence testing indicates a date in the 1st millennium B.C. The ibex handle suggests that it may come from Iran, since ibexes were native to the Zagros and Alborz Mountains and their distinct profiles, especially their curved horns, have inspired Iranian artists and craftsmen since the Chalcolithic period. The ribbed cup and modeled body of the ibex are similar to Achaemenid examples, and the ceramic fabric resembles one from northwestern Iran used between the 5th and 1st centuries B.C. Thus our best guess is that this cup dates to the second half of the 1st millennium and may well have originated in Iran.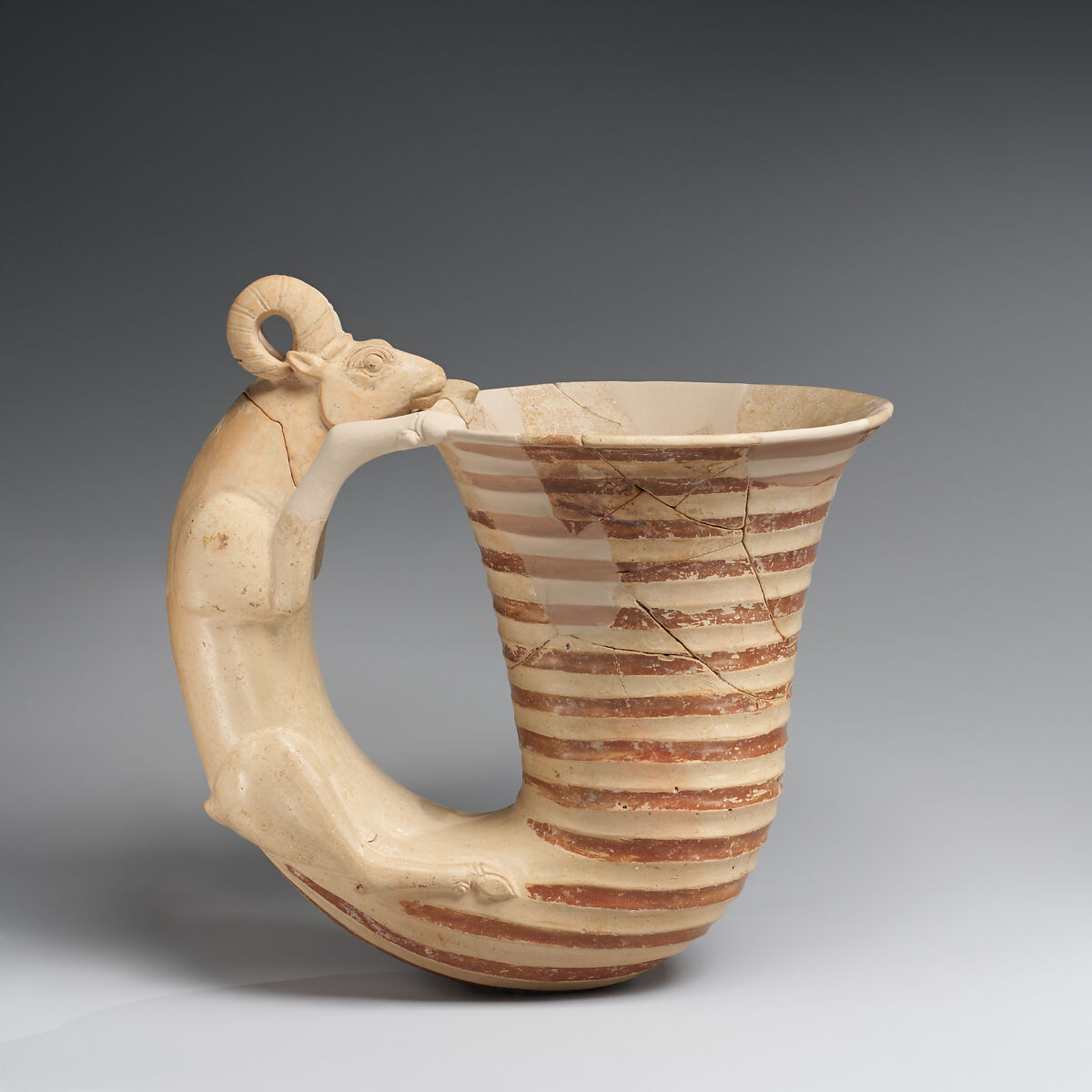 This artwork is meant to be viewed from right to left. Scroll left to view more.