Pendant with the head of Pazuzu
Not on view
Although small, this head and neck cast in bronze is immediately recognizable as a ferocious demonic creature from ancient Mesopotamia. The bulging eyes, bulbous forehead protrusions, and short beard that rings the snarling open mouth, atop an incongruously thin neck, are unmistakable features of Pazuzu, the king of evil wind demons. Pazuzu was associated with the cold winds that blew into present-day Iraq from the Zagros Mountains on the border with Iran, which were thought to bring illness. While not a benevolent figure on his own, he could be used to deflect the dangerous attentions of Lamashtu, a powerful and violent demon. A plaque displayed in the museum was used as an amulet against Lamashtu, and depicts her as a demon combining human and animal features (1984.348). When wearing a pendant like this head threaded on a necklace, the orientation of the suspension loop would ensure that the demon's gaze was directed outward. The wearer could thus aim the demon's countenance at whatever dangers she or he faced in the course of daily life.

Pazuzu appears on many other plaques and amulets, both as a complete figure with wings and scorpion tail, as well as in abbreviated form like this pendant. The earliest image of Pazuzu dates to the late eighth century B.C., relatively late in the history of demonic imagery in Mesopotamia. This was a period when the Assyrian royal administration was intensely focused on collecting magical knowledge and studying the supernatural world, and priests and exorcists were actively engaged in codifying these systems of knowledge. As a result, a rich variety of magical images and texts from Assyria in this period have survived in the material record.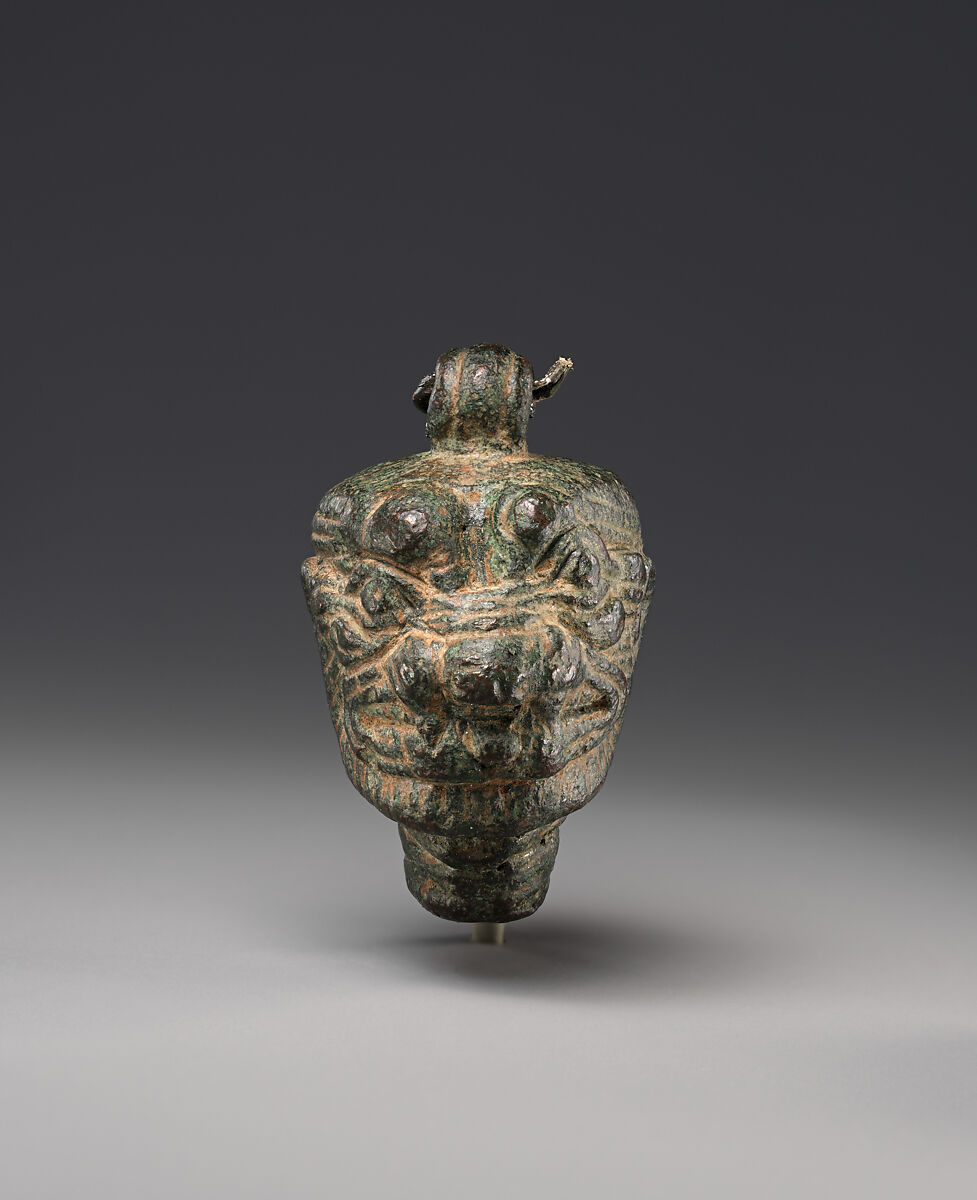 This artwork is meant to be viewed from right to left. Scroll left to view more.