King Solomon Beholds the Ark of the Covenant Being Brought to the Temple
Andrea Vicentino (Andrea Michieli) Italian

Not on view
Representing an episode in the reign of King Solomon of the Old Testament (First Book of Kings), this large, highly finished composition is executed in a dense, painterly brush technique on blue paper that is typical of North-Italian practice. The drawing dates from the artist's late period, and may have been intended as a demonstration piece for a patron to show the design of a monumental canvas or fresco with an arched shape. As identified only recently by Stefania Mason (June 2013), the drawing is in fact a preparatory modello for the organ shutters of the Church of San Zulian (San Giuliano) in Venice, painted by Il Vicentino in 1604. A drawing in the Musée des Beaux-arts, Nantes, has also been identified as the preparatory modello for the organ shutters at San Zulian (see: Ettore Merkel, "Le portelle di Andrea Vicentino per l'antico organo di San Zulian: un recupero avventuroso," Arte Veneta, no. 46, 1994, pp. 104-105).

Little is known about Vicentino, a superbly fluent draftsman, who assimilated the Venetian tradition of painting from his training in the workshop of Alessandro Maganza. Originally from the city of Vicenza, as this drawing vividly attests, Vicentino's pictorial vocabulary emerged from the "grand manner" of Jacopo Tintoretto and Palma il Giovane, but the style in this sheet also evokes closely that of Paolo Farinati, Vicentino's near contemporary from neighboring Verona.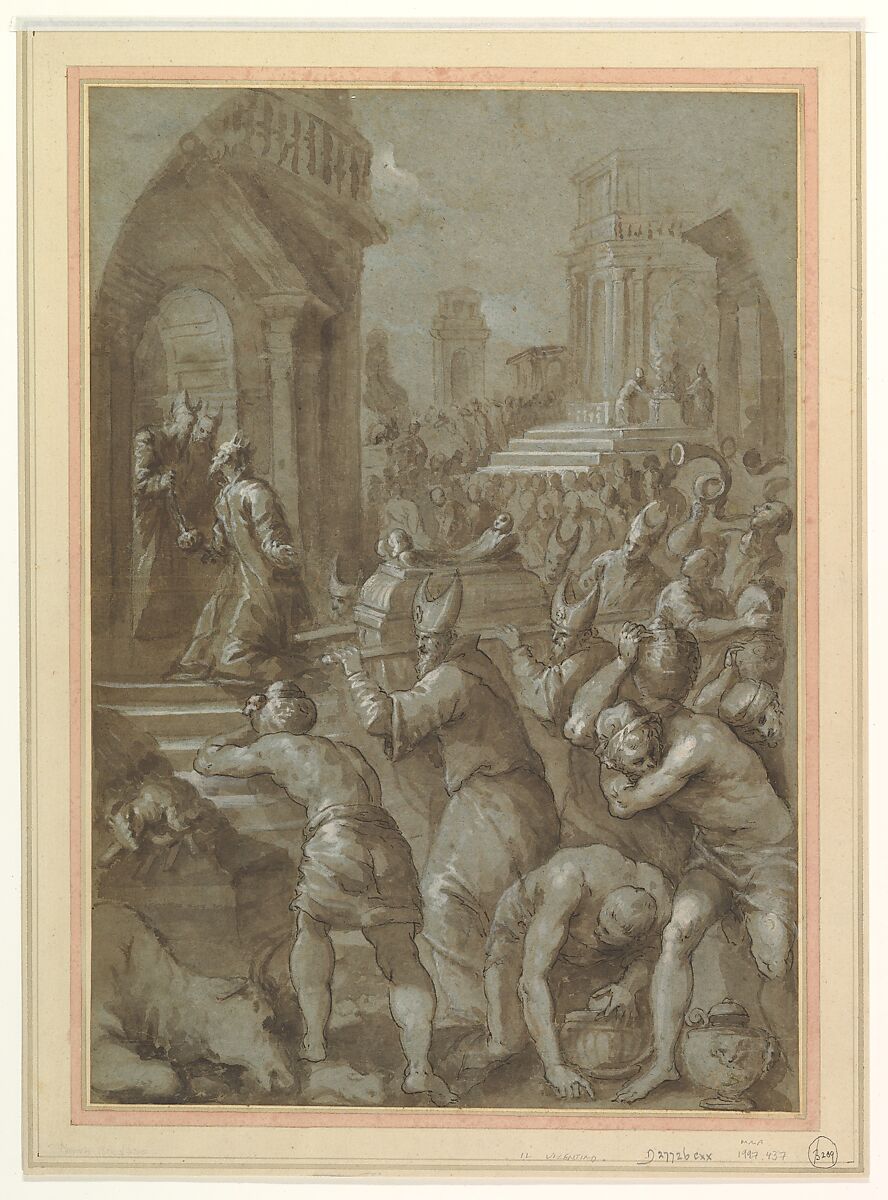 This artwork is meant to be viewed from right to left. Scroll left to view more.