The Death of Camilla
Jacques Louis David French

Not on view
Before painting his Neoclassical masterpiece The Oath of the Horatii (Musée du Louvre, Paris), David explored many episodes of the story in sketches. In this sheet, David portrays the death of Camilla in the aftermath of the battle between the ancient Roman and Alban tribes. To spare lives, each tribe had delegated three warriors to settle the dispute. The lone survivor of the contest, Horatius, has returned to find his sister, Camilla, grieving for her slain fiancé, a member of the Curiatii clan. In his anger over her unpatriotic display of emotion, Horatius kills her on the spot.

Although he would ultimately choose an earlier and less unsavory moment of the story, David carried over into the final painted version the idea of using the female expression of grief as a counterpoint to male acts of bravery and patriotism. Themes of love and duty opposed held a strong attraction for David and would gain resonance during the political turmoil of the late eighteenth century.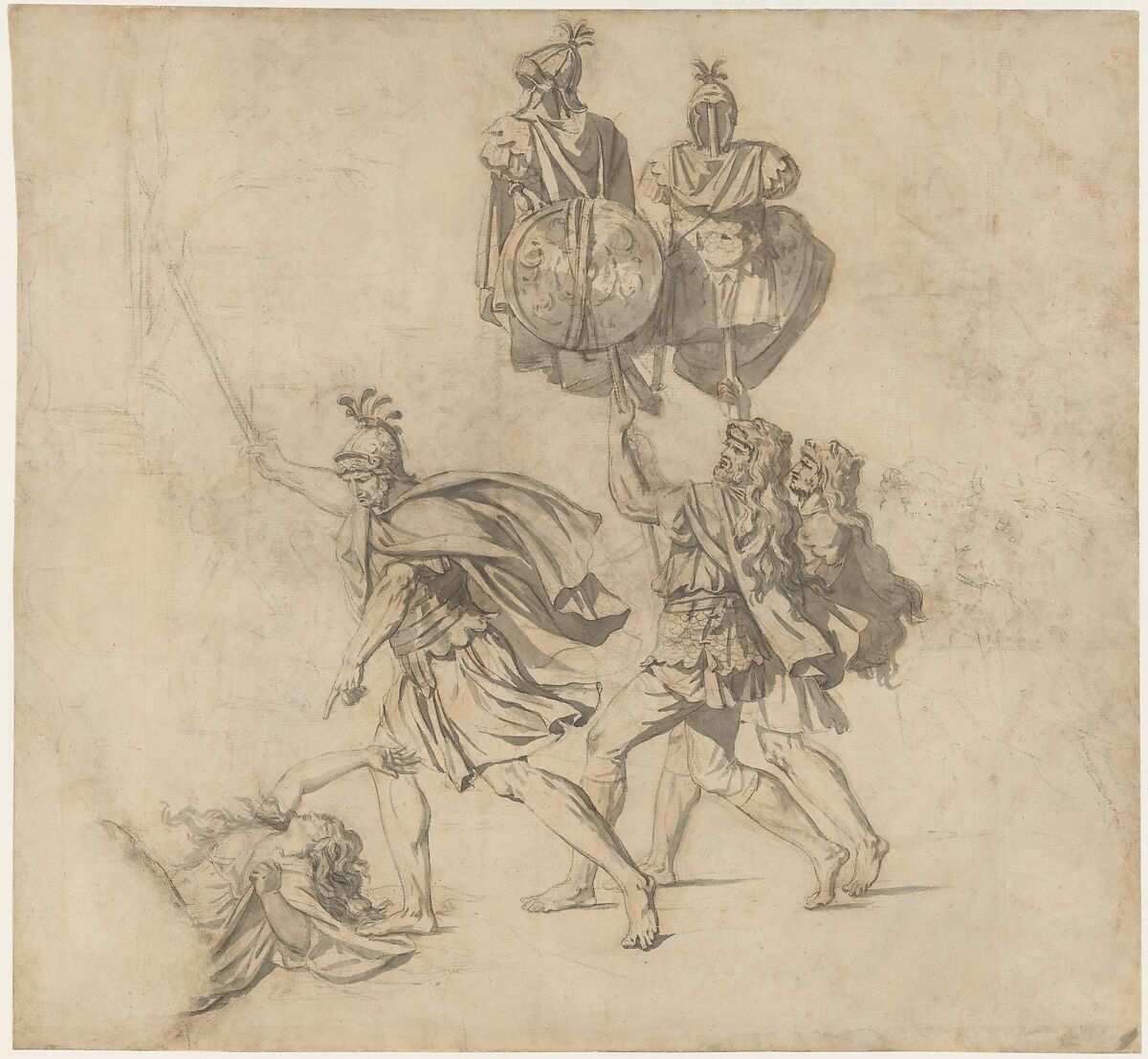 This artwork is meant to be viewed from right to left. Scroll left to view more.