The Conversion of St. Paul
Lucas van Leyden Netherlandish

Not on view
In a tiny vignette in the left background, Lucas depicted the dramatic moment when Saul of Tarsus (Saint Paul), on a journey to Damascus to arrest the followers of Christ, is confronted by God, who strikes him blind. In this extraordinary print, the artist chose to focus on a less traditional but more emotionally poignant and human aspect of the story. Saul, now blind, is shown in the foreground, his head bowed as he continues on his way to Damascus, helplessly leaning against his companions for guidance.
The busy horizontal procession, in front of a peculiar rocky outcropping and under a partially defined sky, full of exotic gesticulating figures who animatedly discuss the event, indicates Lucas' familiarity with Martin Schongauer's engraving Christ Carrying the Cross (35.27). Yet, in contrast to Schongauer's work of about three decades earlier, Lucas invites viewers into the composition rather than confronting them with it. In addition, his style is marked by a shallow engraving line, which, when printed, produces an overall soft, atmospheric, and flowing tone.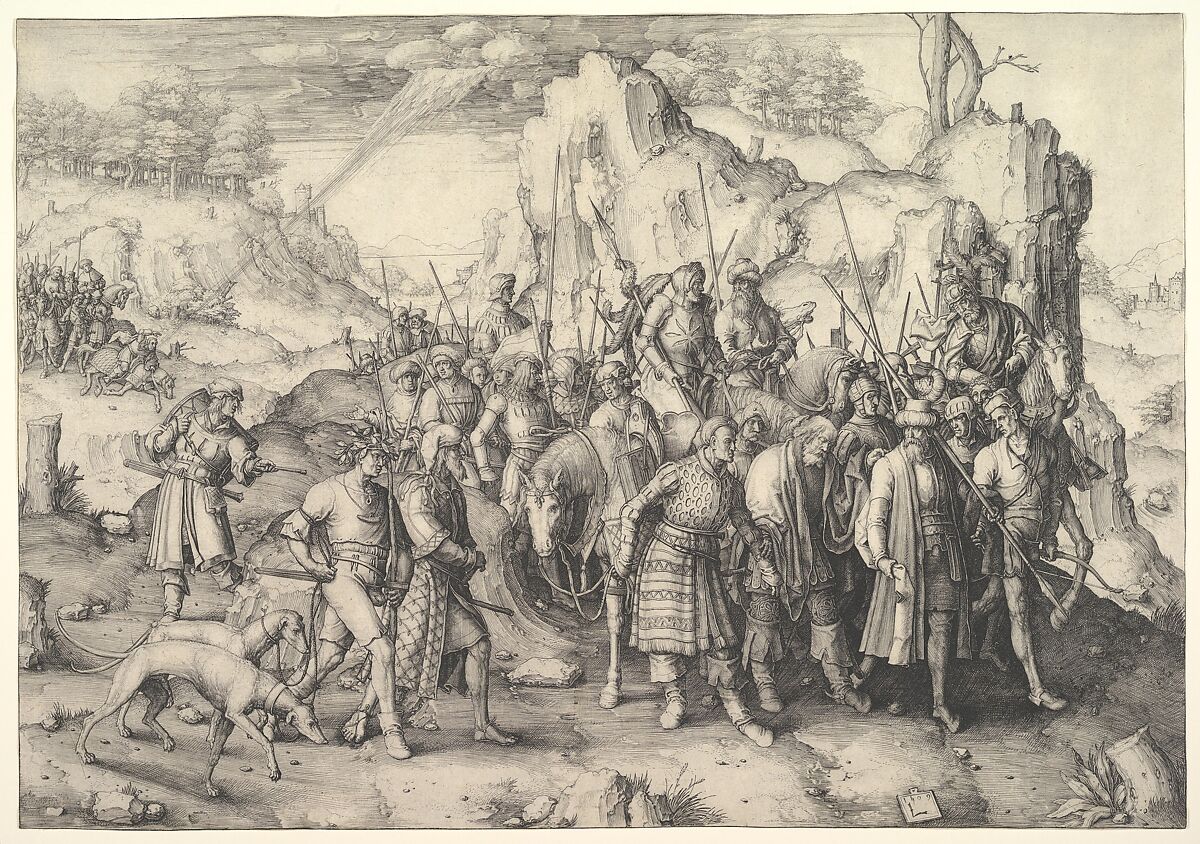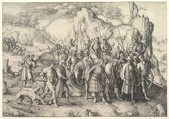 This artwork is meant to be viewed from right to left. Scroll left to view more.