Study of a Tree
Roelandt Savery Flemish

Not on view
Both dead and alive, a mighty, uprooted tree trunk, together with a tangle of stumps, roots, and branches, is the sole subject of this drawing. Savery, like several other Netherlandish artists around 1600, was fascinated by such highly charged animations of natural forms.
Savery might have encountered this tree during his extended journey to the Swiss and Tyrolean Alps, from 1606 to 1608, on which he fulfilled the order of Holy Roman Emperor Rudolf II (r. 1576–1612) "to search for rare wonders of nature." This sheet corresponds with the chalk-and-wash studies from that trip; it unites a naturalist's attentive eye with the restless energy of late Mannerist art. Savery developed his initial graphite sketch with breathtaking assurance, alternating layers of colored washes with charcoal, which he dipped in oil and applied in strokes both hatched and crosshatched, narrow and broad, dark and light.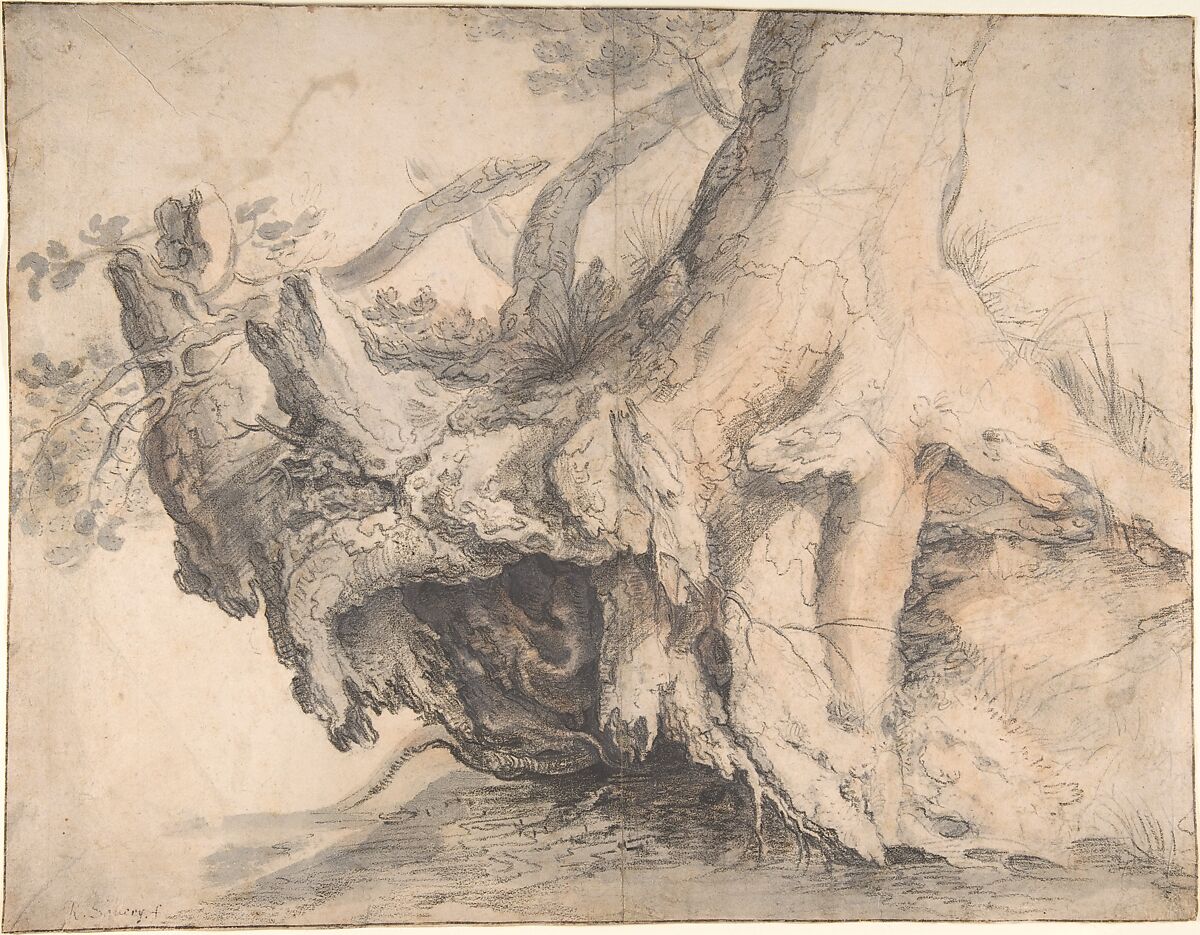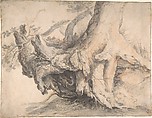 This artwork is meant to be viewed from right to left. Scroll left to view more.