Fragrance (Noa Noa), from Fragrance (Noa Noa), title block
Paul Gauguin French

Not on view
The Noa Noa woodcuts were seen for the first time by a coterie of Gauguin's friends and admirers at the artist's Paris studio exhibition in December 1894. Two art critics who attended, Julien Leclerq and Charles Morice, praised the crudely-carved woodcuts as a revolution in the art of printmaking and recognized them as a bridge between the seemingly disparate qualities of Gauguin's paintings and sculpture.

This woodblock for the title print of the suite serves as an extraordinary source of information about Gauguin's working methods as it reveals the hand of the artist in every gauged mark, incised line, and jagged hollow. The block consists of nine sections of fruit wood (probably pear) joined together and sprung along horizontal joinings.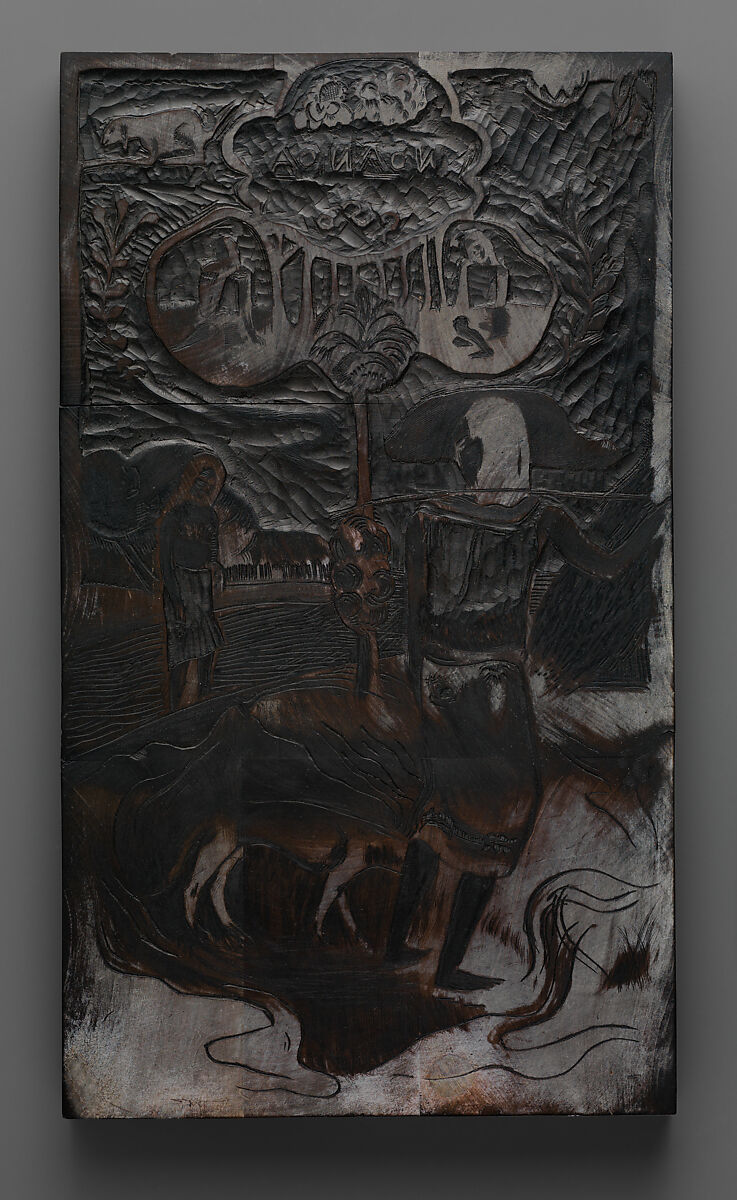 This artwork is meant to be viewed from right to left. Scroll left to view more.