Battle of the Nude Men
Antonio Pollaiuolo Italian

Not on view
One of the earliest and most influential Italian engravings, this print is an anomaly in many respects. It is the largest engraving of its time, and the only one signed by the Florentine artist Antonio Pollaiuolo (1431/32–1498). The Museum's impression, like others, shows the wear that resulted from handling and examination.

The subject of the print has never been completely explained. Some people have argued that the print was meant to illustrate a mythological episode, while others have viewed it as a pattern piece, intended to demonstrate a range of poses and viewpoints for the benefit of other artists. Another interpretation suggests that the ten nude figures locked in combat may be gladiators fighting in funeral games, and the print itself may have commemorated the death of a prominent Florentine.

Pollaiuolo's apparent interest is to describe the human body in a state of action, in varied poses, and from different angles. The figures' muscles are flexed and exaggerated but nevertheless demonstrate the artist's keen understanding of anatomy. The careful pairing of fighters in complementary poses injects the violent battle with a dancelike order.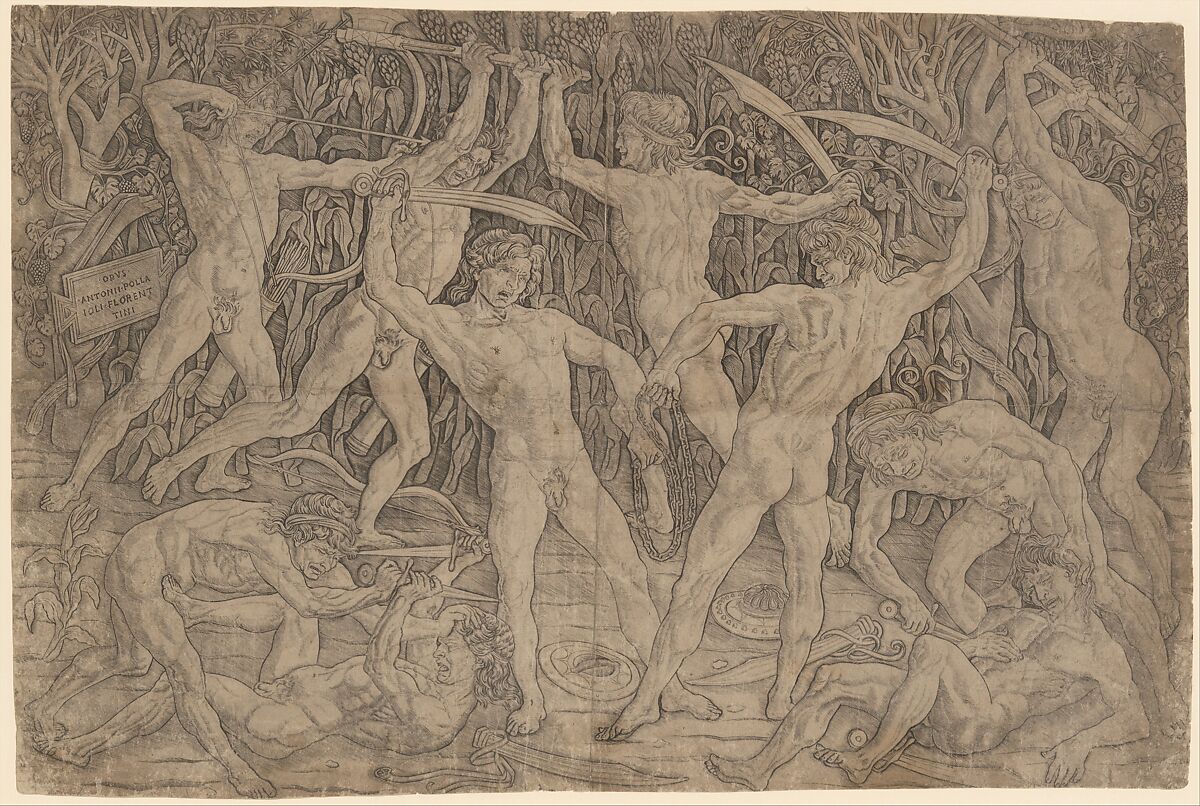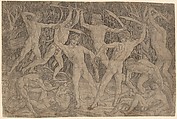 This artwork is meant to be viewed from right to left. Scroll left to view more.