Album with Prints recording the Festivities and Decorations organized in Florence for the 1589 Wedding of Archduke Ferdinand de' Medici and Christine of Lorraine
Not on view
The wedding celebrations of Francesco I, Grand Duke of Tuscany and Christine of Lorraine were held in Florence in 1589. Officially, they had already been married since 1586, but it was not until Christine travelled to Florence in 1589 that the wedding would be celebrated. The preparations required a full year and mobilized most of the artists and artisans in the city of Florence to create a landmark event in the realms of art, architecture, theatre, music and political ceremony. The festivities themselves, consisting of pageants, balls, games and performances, lasted all throughout the month of May. They started with the official entrance of Christine into the city of Florence on April 30th when a series of triumphal arches were erected along her route into the city. The festivities continued on May 2nd, with the so-called intermedi, a Florentine theatre tradition which combined several shorter performances, both tragedies and comedies in a larger show with acting, song and dance. All in all, there were 6 intermedi, each with their own stage set and costumes. On May 9th, a demonstrative soccer match was hosted in front of the church of Santa Croce, and the same arena was used on May 10th for a joust.


From there, the festivities were continued on the other bank of the river Arno, at the Medici stronghold Palazzo Pitti. On May 11th, the inner courtyard was turned into a water basin for the staging of a 'naumachia', or sea battle. The final event took place on May 28th: the so-called Chariot procession of Neptune. It was organized by young nobleman from the city of Florence who dressed up as rivergods to accompany the Sea God Neptune as he was driven around the city of Florence in his chariot. The party would stop at the houses of prominent gentlewomen and break out in a song which explained how the waters of the world had come to pay tribute to the new Grand Duchess.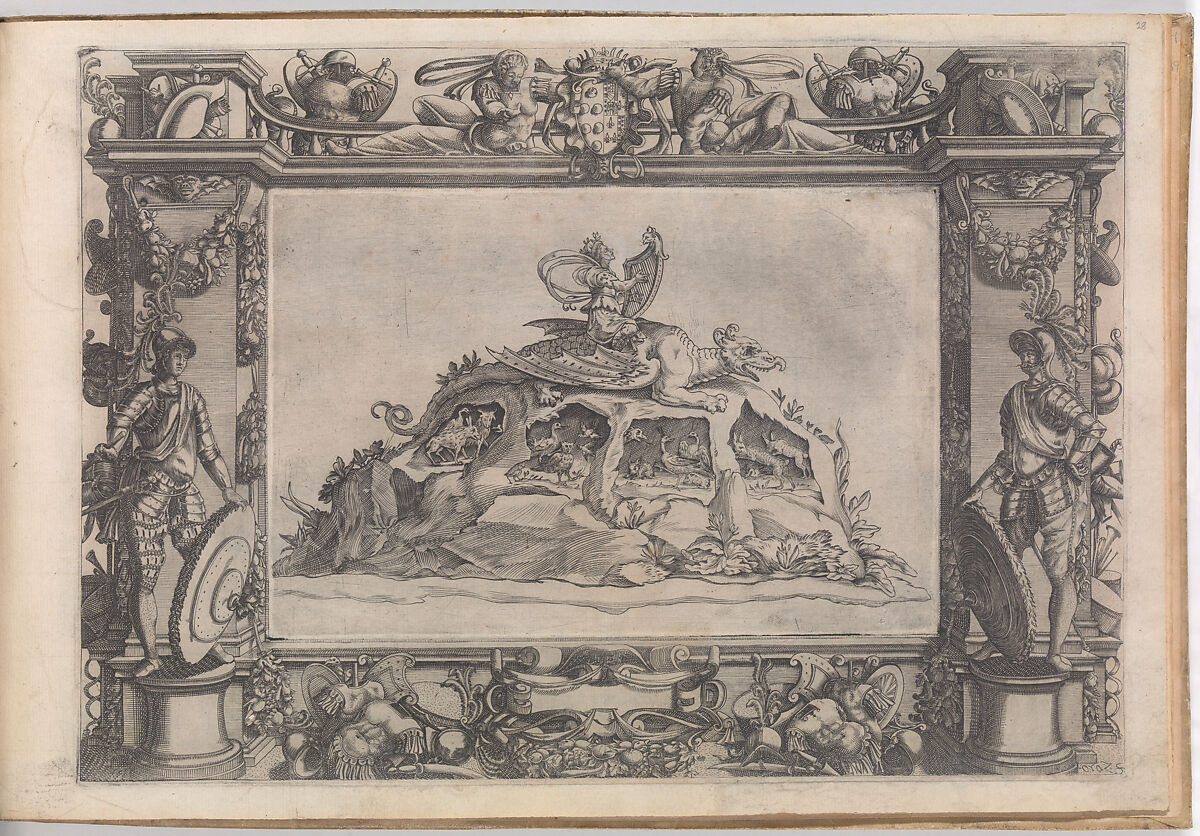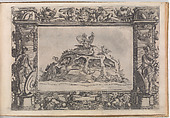 This artwork is meant to be viewed from right to left. Scroll left to view more.