Hercules chasing Avarice from the Temple of the Muses
Ugo da Carpi Italian
After Baldassare Tommaso Peruzzi Italian

Not on view
In Renaissance Italy, artists, patrons and other educated people were fascinated by the tales of classical mythology, which were revived in new Latin editions as well as translations into the Italian. Frequently, the gods and heroes of the ancient texts were adapted to symbolic purposes to convey moral or political ideas. In this print Hercules, symbolizing virtuous strength, drives away Avarice—a woman holding a hoard of precious objects—from the temple of the arts. The traditional protectors of artistic pursuits, Apollo and Minerva, look on with satisfaction, surrounded by the Muses. The nine muses, of which eight are visible here, were also associated with learning, particularly with poetic inspiration. The message is that avarice undermines the cultivation of the arts.

The drawings of Peruzzi were often engraved by the Master of the Die. In this case, he collaborated with Ugo da Carpi. Ugo da Carpi was an important early practitioner of the multiblock colored woodcut, a technique known as chiaroscuro (literally, 'light-dark'), which he falsely claimed to have invented. This method of printmaking requires the successive printing of two or more blocks. In this case, the line block (a block of wood from which everything has been cut away except the outline) prints the lines and areas of darkest shadow, and a second block prints the areas of mid-tone. The unprinted areas, where the white of the paper is visible, read as highlights in an image that resembles a wash drawing.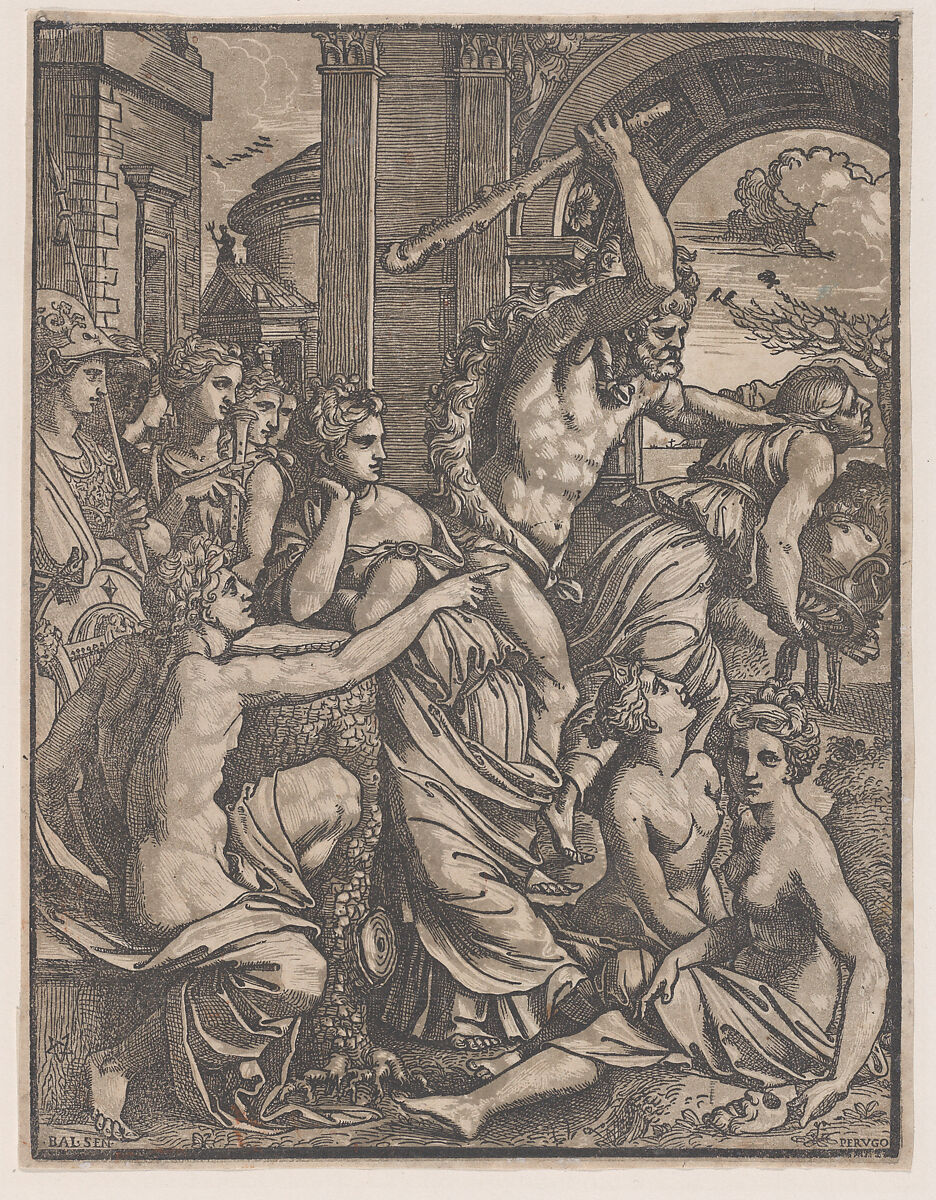 This artwork is meant to be viewed from right to left. Scroll left to view more.