Study after Michelangelo's Giorno (recto and verso)
Jacopo Tintoretto (Jacopo Robusti) Italian

Not on view
Working from a small replica of Michelangelo's statue of "Day" on the tomb of Giuliano de' Medici in the New Sacristy, San Lorenzo, Florence, Jacopo Tintoretto has copied on both recto and verso the back view of the figure. Another double-sided study of the back of the statue, though seen from a quite different angle, is in the Musée du Louvre, Paris (see: Tietze, 1944, no. 1739). At Christ Church, Oxford, there is a double-faced study of the figure seen from above (Byam Shaw, 1976, vol. 1, no. 762, pls. 442,443, as Jacopo Tintoretto or studio).

Tintoretto was a great admirer of Michelangelo and drew many copies after his sculptures. The unusual-and impossible-viewpoint of this study of Michelangelo's Day from the tomb of Giuliano de Medici in the New Sacristy, S. Lorenzo, Florence, reveals that Tintoretto was working not from the original but from a small model. He must have studied the model in brightly lit conditions to achieve the strong contrasts of light and dark that characterize his drawings of sculpture.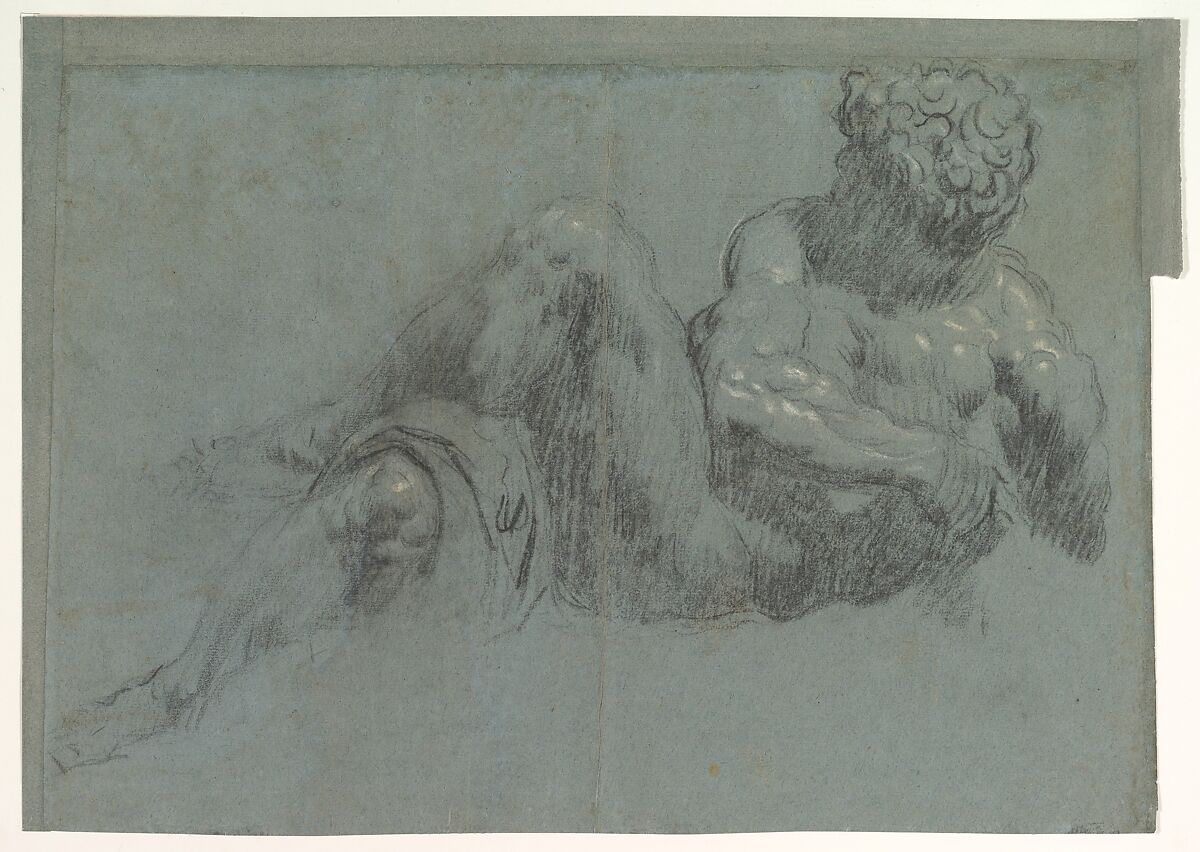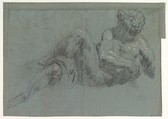 This artwork is meant to be viewed from right to left. Scroll left to view more.