Stanze di M. Pietro Aretino
Author Pietro Aretino Italian
Cutting attributed to Giovanni Britto German
Publisher Francesco Marcolini da Forli Italian

Not on view
Rosand and Muraro (1976, pp. 191; 194-45, no. 42), plausibly attribute the cutting to Britto, who produced another woodcut for Marcolini in1536 and is known to have had associations with both Titian and Aretino. In 1550 for example he produced a woodcut based on a self-portrait by Titian and persuaded Aretino to write a sonnet praising the woodcut.
The woodcut perfectly illustrates the conceit of the poem, depicting the poet Aretino as a rustic shepherd, singing to his love, Angela Sirena, who appears as a winged siren in the heavens. These poems of praise were not well received by the husband and family of the woman Aretino admired. Her death in 1540 has been attributed to the troubles she experienced after being singled out in this way by the notorious Aretino.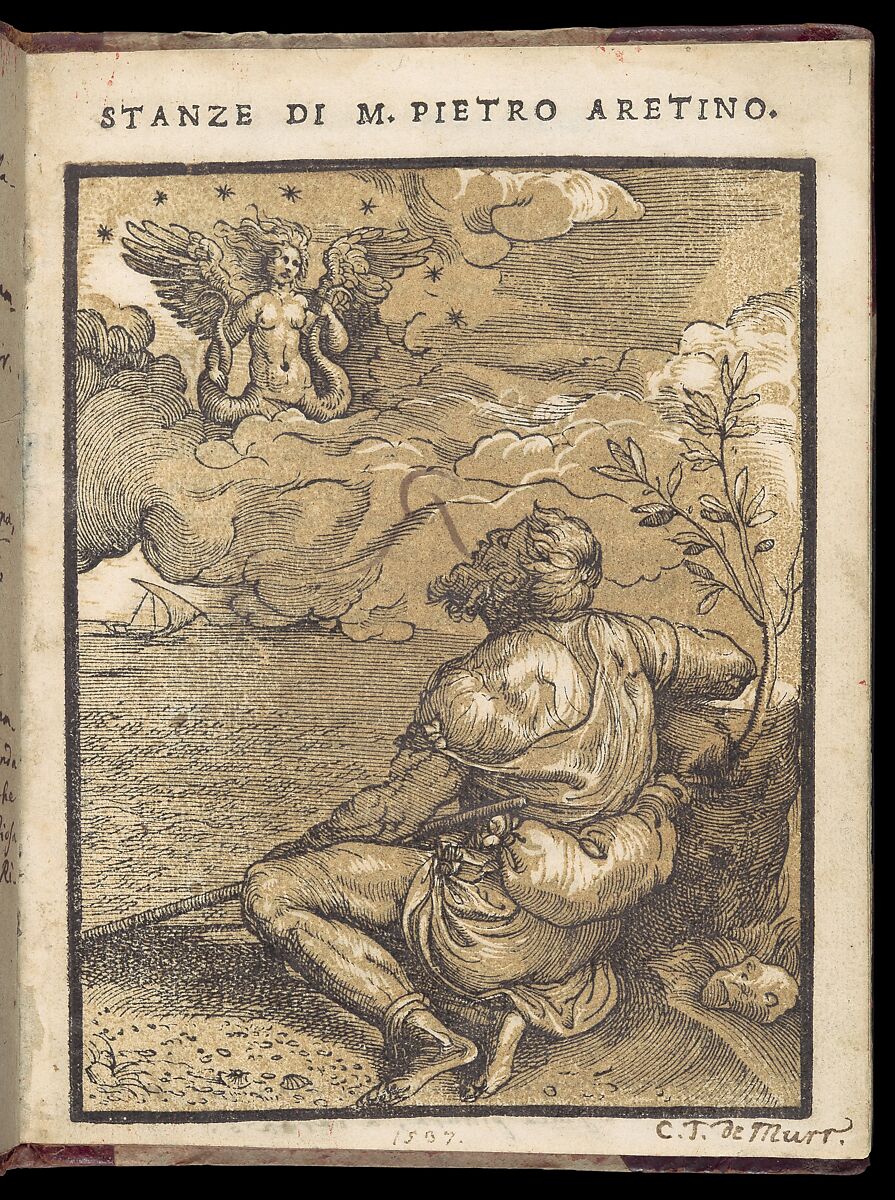 This artwork is meant to be viewed from right to left. Scroll left to view more.