Songs of Innocence: Frontispiece
William Blake British

On view at The Met Fifth Avenue in Gallery 690
This frontispiece to Songs of Innocence illustrates Blake's "Introduction," a poem that casts the poet as a wandering piper inspired by the vision of a divine child:

Piping down the valleys wild,
Piping songs of pleasant glee,
On a cloud I saw a child,
And he laughing said to me

"Pipe a song about a Lamb!"
So I piped with merry cheer . . .

"Piper, sit thee down and write
In a book, that all may read."
So he vanished from my sight;
And I plucked a hollow reed,

And I made a rural pen,
And I stained the water clear,
And I wrote my happy songs
Every child may joy to hear.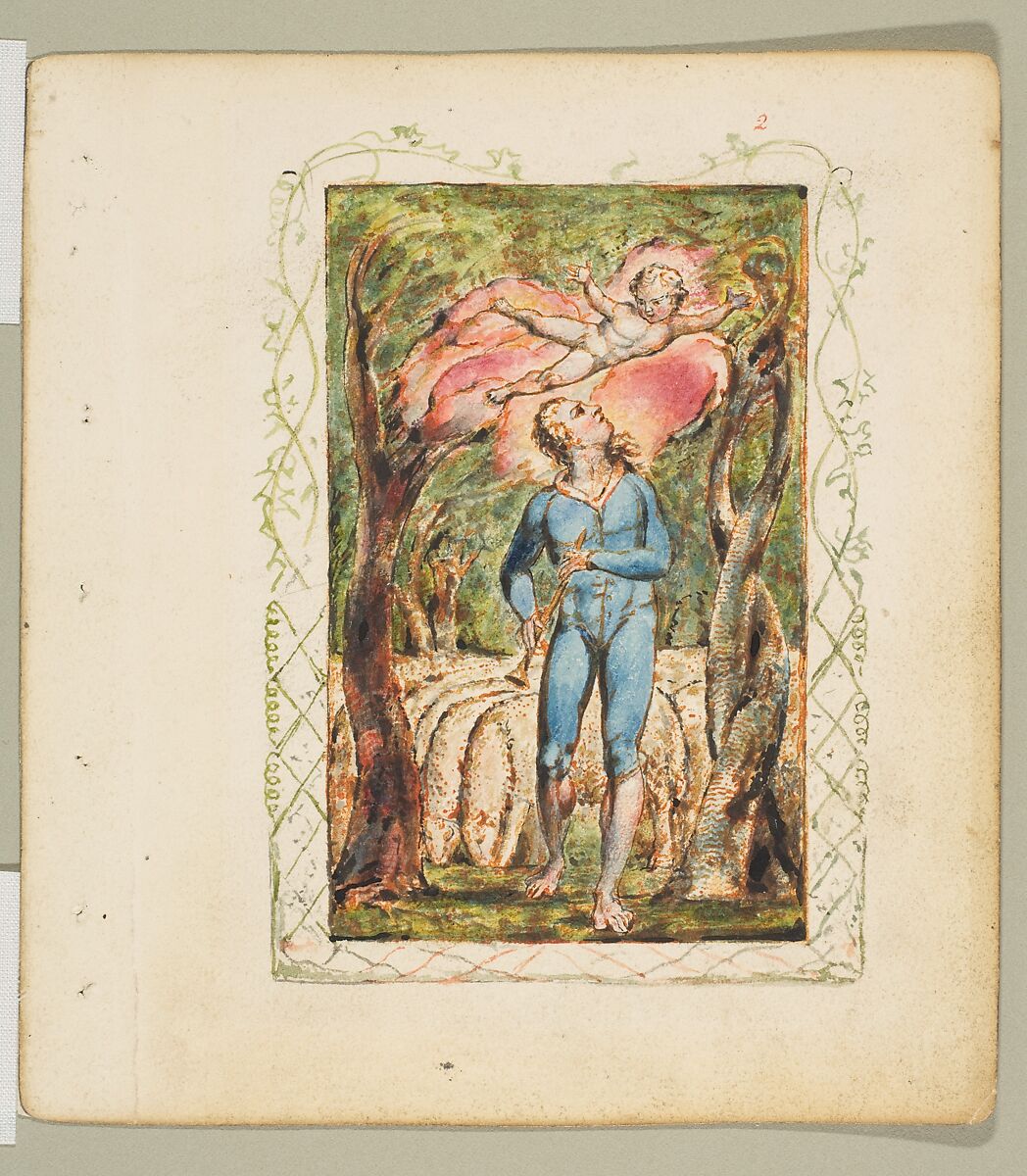 This artwork is meant to be viewed from right to left. Scroll left to view more.