Songs of Innocence: Title Page
William Blake British

Not on view
Blake etched twenty-seven printing plates for Songs of Innocence in 1789, completing those for the Songs of Experience in 1794. He then printed and hand-colored copies of the combined sets over succeeding decades as patrons ordered them, each one visually distinct. Verse and image work together to celebrate poetic inspiration and reveal aspects of the divine as expressed through nature. The poetic voice is often that of a child, whose emotions range from delight to fear, with darker feelings usually resolved in the earlier Songs of Innocence by adult intervention. This first group of Songs was shaped by the heady early days of the French Revolution, when British liberals and radicals believed that true reform was imminent on both sides of the Channel.

The artist Edward Calvert met Blake around 1825 and commissioned this copy of Songs of Innocence and of Experience soon thereafter. These richly decorated pages, with their deeply saturated hues and distinctive ornamental borders, reveal Blake's late vision and the order is established by small red numbers at upper right. This copy of Songs was later the first work to be purchased by the Museum's new Department of Prints in 1917, recommended by its distinguished curator William M. Ivins, Jr.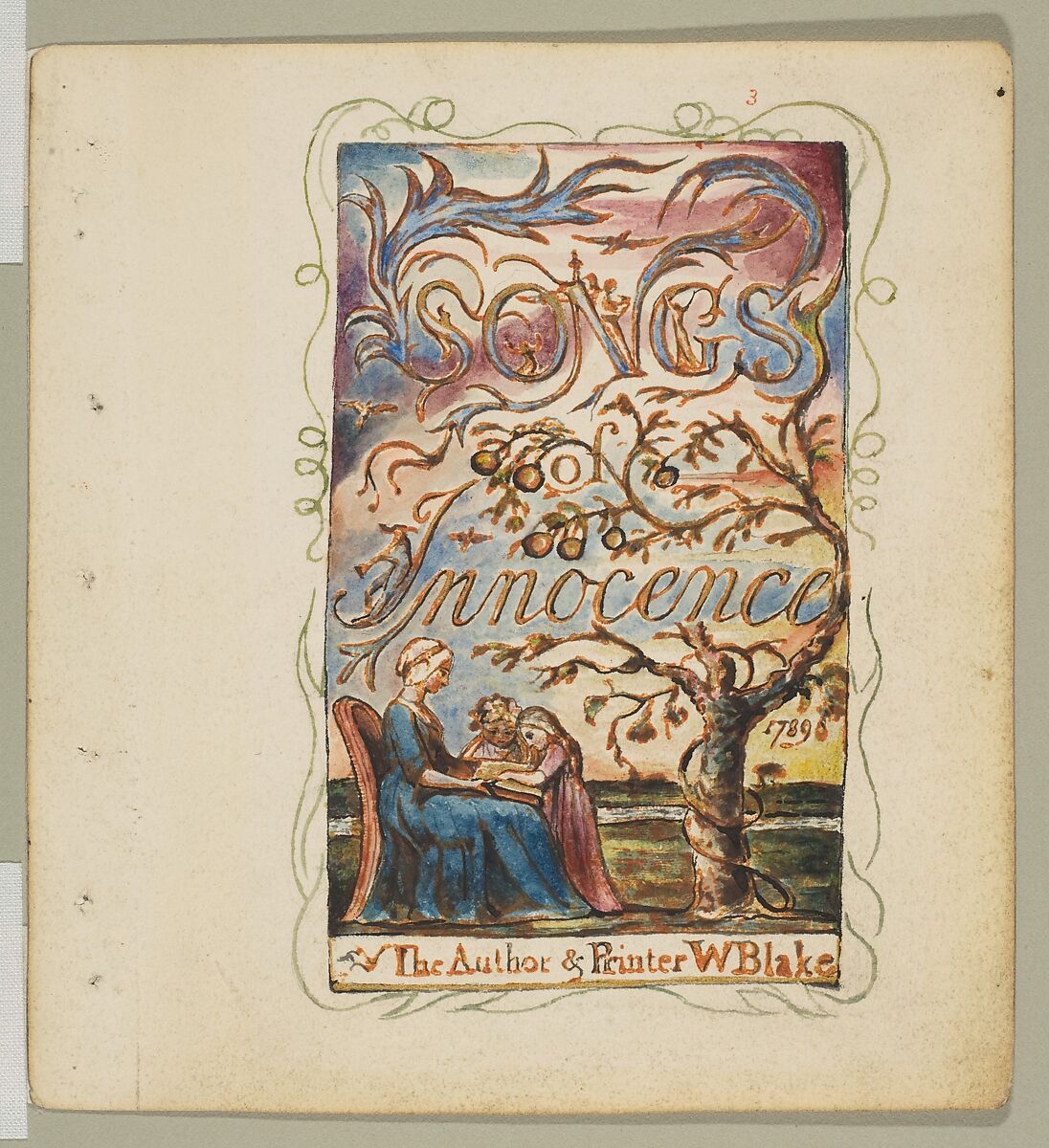 This artwork is meant to be viewed from right to left. Scroll left to view more.