Songs of Experience: A Poison Tree
William Blake British

Not on view
Blake's Songs of Experience contains twenty-seven pages. The artist etched the printing plates in 1794, expanding the scope of his earlier Songs of Innocence. He then printed and hand-colored copies of the combined sets over succeeding decades as patrons ordered them, each one visually distinct. Verse and image work together to celebrate poetic inspiration and reveal aspects of the divine as expressed through nature, but the tone of the later Songs of Experience is dark, even despairing. Children experience inexplicable cruelty at the hands of adults and the poet offers neither rescue nor resolution. These works were shaped by the later stages of the French Revolution, which was marked by regicide, the Terror, and repression of radical thinkers in Britain.

The artist Edward Calvert met Blake around 1825 and commissioned this copy of Songs of Innocence and of Experience soon thereafter. These richly decorated pages, with their deeply saturated hues and distinctive ornamental borders, reveal Blake's late vision, and the order is established by small red numbers at upper right. This copy of Songs was later the first work to be purchased by the Museum's new Department of Prints in 1917, recommended by its distinguished curator William M. Ivins, Jr.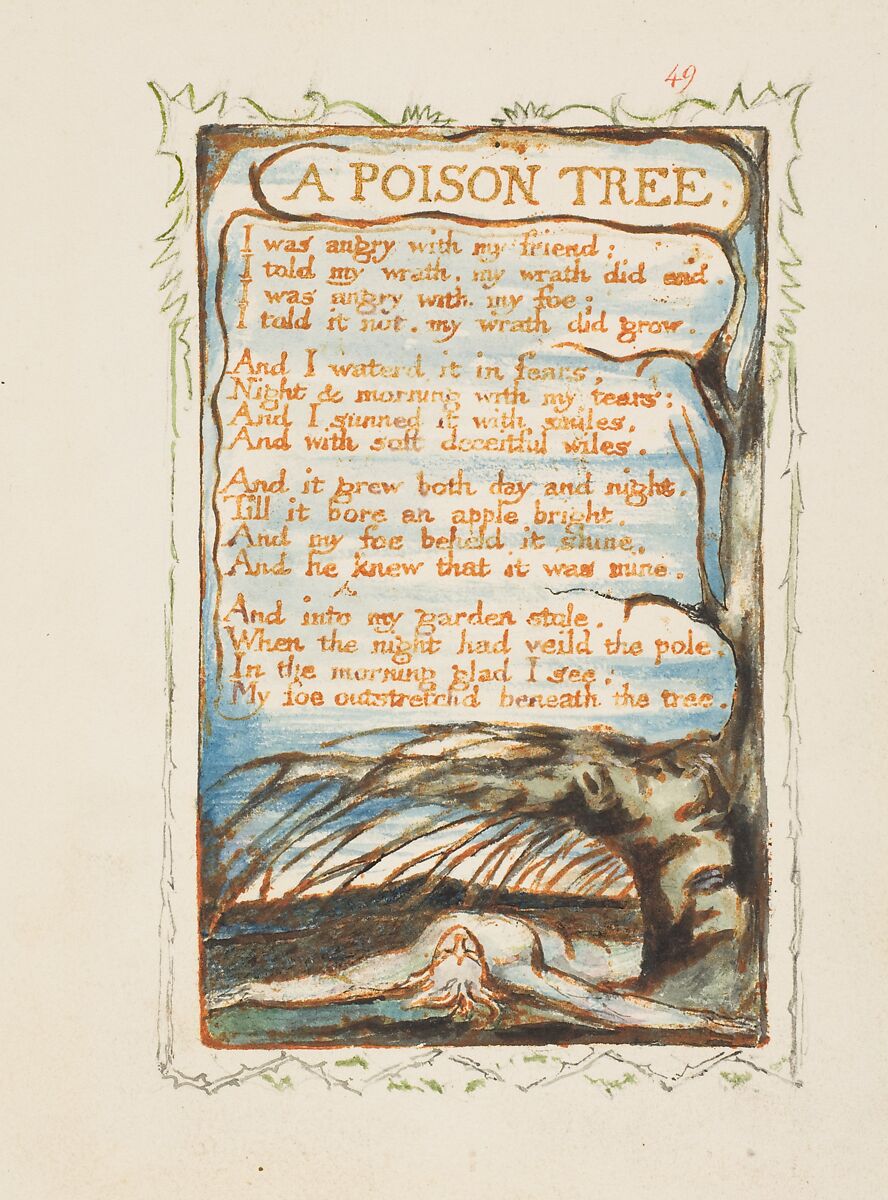 This artwork is meant to be viewed from right to left. Scroll left to view more.