The Virgin Adored by Saints (recto); Study of the Torso Belvedere (verso)
Peter Paul Rubens Flemish

Not on view
Recto:
These rapidly executed sketches represent Rubens's first ideas for an altarpiece commissioned by the Church of the Augustinian Fathers in Antwerp, now in the city's Royal Museum of Fine Arts. At top center, Saint Catherine kneels before the Virgin and Christ Child, while to the left is a more detailed study of her drapery. Below, several other saints are depicted with gentle outlines. In the foreground, from left to right, Saints George, Sebastian, and William of Aquitaine pay homage to the Virgin. Although Rubens later altered the composition, he incorporated several elements from this early stage of his creative process into the painting.

Verso:
This drawing was made by Rubens as a young man on his first trip to Rome, in 1601–2. It is a study of the back view of the an antique sculpture dating to the first century B.C., which belonged to the Colonna family in the seventeenth century and is today in the Vatican Museums. Using red chalk and a technique of soft overlapping hatching, Rubens produced lifelike results that belie the marble material of his subject.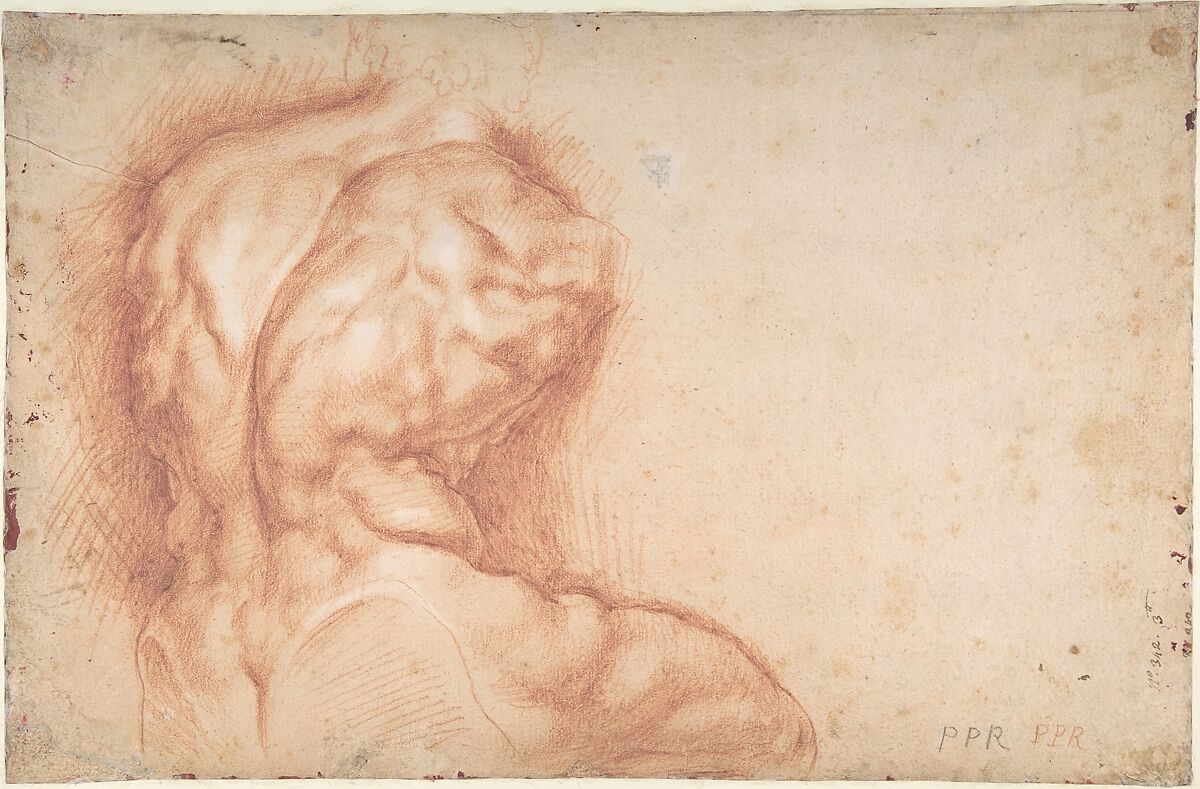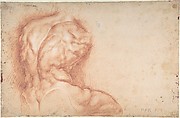 This artwork is meant to be viewed from right to left. Scroll left to view more.