Mascarade à la Grecque; Suite des Vases; and [Cheminées]
Ennemond Alexandre Petitot French
Etched and published by Benigno Bossi Italian
Dedicated to Marquis de Felino Italian

Not on view
Book with three sets of plates bound together on red Morocco binding with dark red spine: 'Masquerade à la Grecque', 'Suite des Vases', and 'Cheminées'. The first set, 'Masquerade à la Grecque', dated 1771, consists of 12 plates: the 'avis' (or notes to the reader), one plate of introduction, a title page, and 9 plates numbered 1-10. The second set, 'Suite des Vases', dated 1764, consists of 33 plates: two title pages, a dedication page, and plates numbered 1-31. The last set, untitled, consists of two unnumbered plates of 'Cheminées'.




The designs featured in this album have ingenuous shapes with figurative motifs that make up their shapes. In 'Masquerade à la Grecque', elaborate costume designs are made up of creative headdresses and matching garments, decorated with garlands of flowers and leaves, ropes, acanthus leaves, and ornamental patterns often associated with Greek and Roman Antiquity. The 'Suite des Vases' contains a variety of designs for vases of different shapes, some also featuring design motifs inspired on classical times, while others feature simpler figures, with curves and scrolls.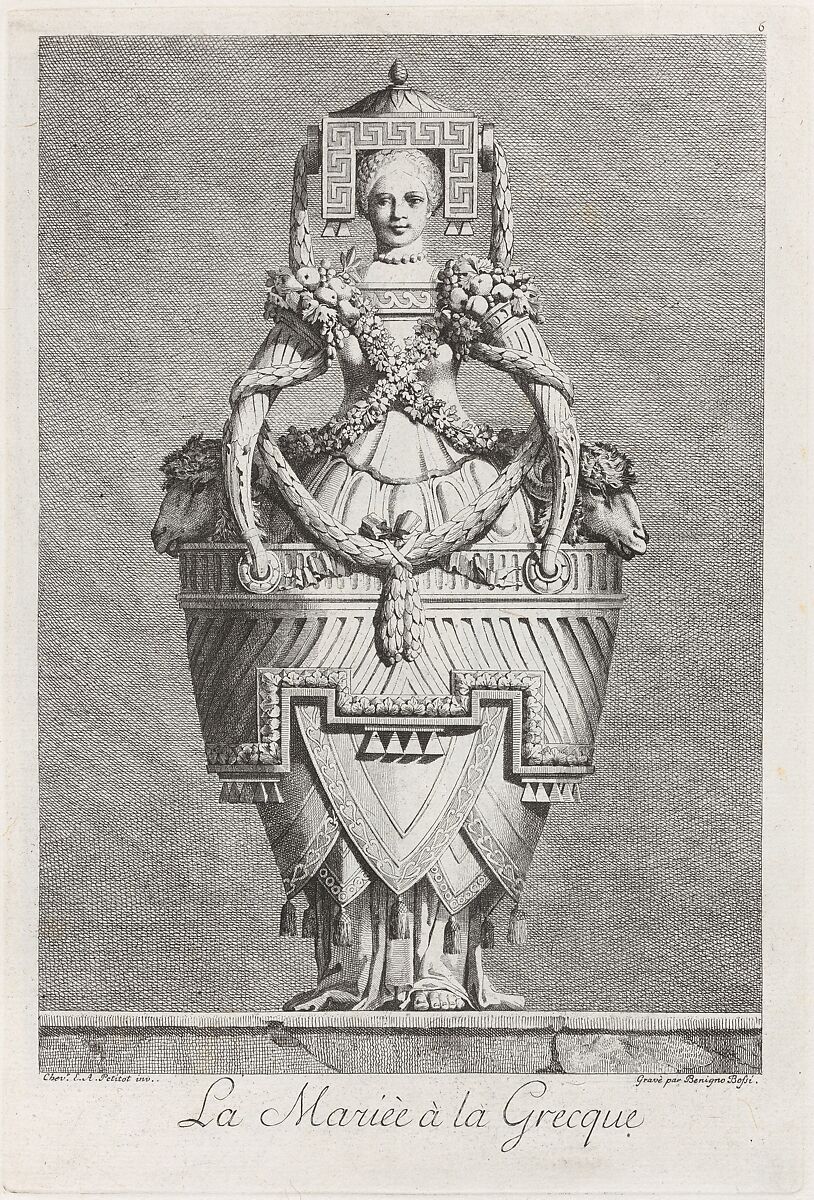 This artwork is meant to be viewed from right to left. Scroll left to view more.