La Giostra di Giuliano de Medici...
Not on view
The humanist scholar Politian, a protégé of Lorenzo de' Medici, was a leader in the use of the Tuscan dialect in poetry. His most famous poem, composed to commemorate the joust in 1475 of Lorenzo's brother Giuliano, is, among other things, a compendium of mythological tales drawn from Ovid and other sources. Politian provides a vivid description of the garden of Venus, where the little brothers of Cupid—those who concern themselves with the love affairs of ordinary people—sharpen their arrows on whetstones and cause even the fish to fall in love. A possible inspiration for many mythological images is the poet's account of the marvelous house of the goddess, adorned with representations of the loves of the gods.
The image of a knight on horseback that opens the text of the Giostra is also found in another famous Florentine book, Jacobo de Cessolis' Libro di giuocho di scacchi (Book of the Game of Chess) of 1493 (43.37). Here it is meant to represent Giuliano, costumed for the joust.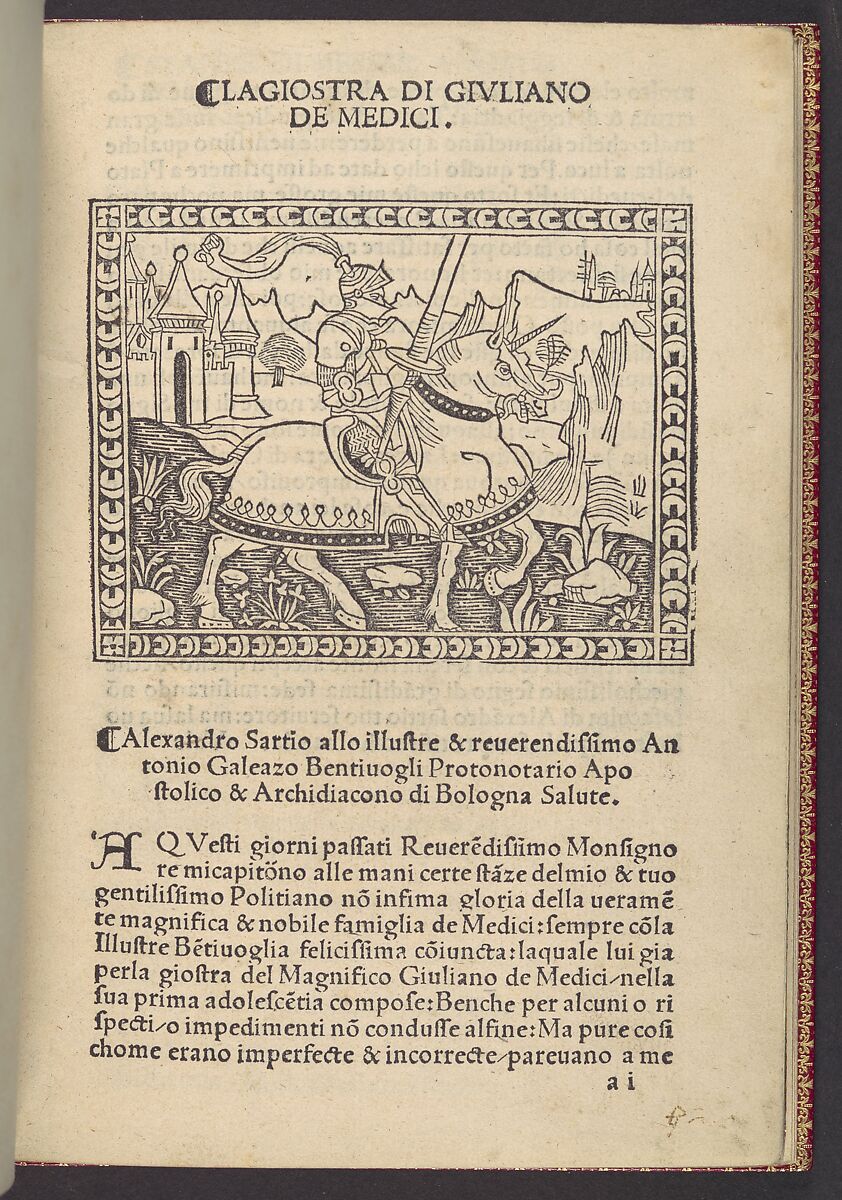 This artwork is meant to be viewed from right to left. Scroll left to view more.