Jane Morris: Study for "Mariana"
Dante Gabriel Rossetti British
Subject William Shakespeare British

Not on view
Long attracted by Jane Burden Morris's unconventional beauty, Rossetti placed her at the center of this sheet, which he began as a head study, then developed to represent Mariana from Shakespeare's Measure for Measure and Tennyson's poem Mariana in the Moated Grange. Her expression and dejected posture convey frustrated desire and weary resignation—in both sources, Mariana waits unhappily for a tarrying fiancé. The artist likely intended the theme to echo Jane's real-life dilemma, as about 1868 her nine-year marriage to William Morris grew strained and she became increasingly close to Rossetti.

The drawing relates to a painting Rossetti made in 1870, now in the Aberdeen City Art Gallery and Museum, and echoes lines from act 4, scene 1 of Shakespeare's play, where Mariana listens to a song that includes the line, "Take, O take, those lips away..." In the painting the artist replaced the vase of flowers with a singing boy, and gave Mariana a piece of embroidery to hold rather than a sprig of sycamore-fig, peach or willow leaves.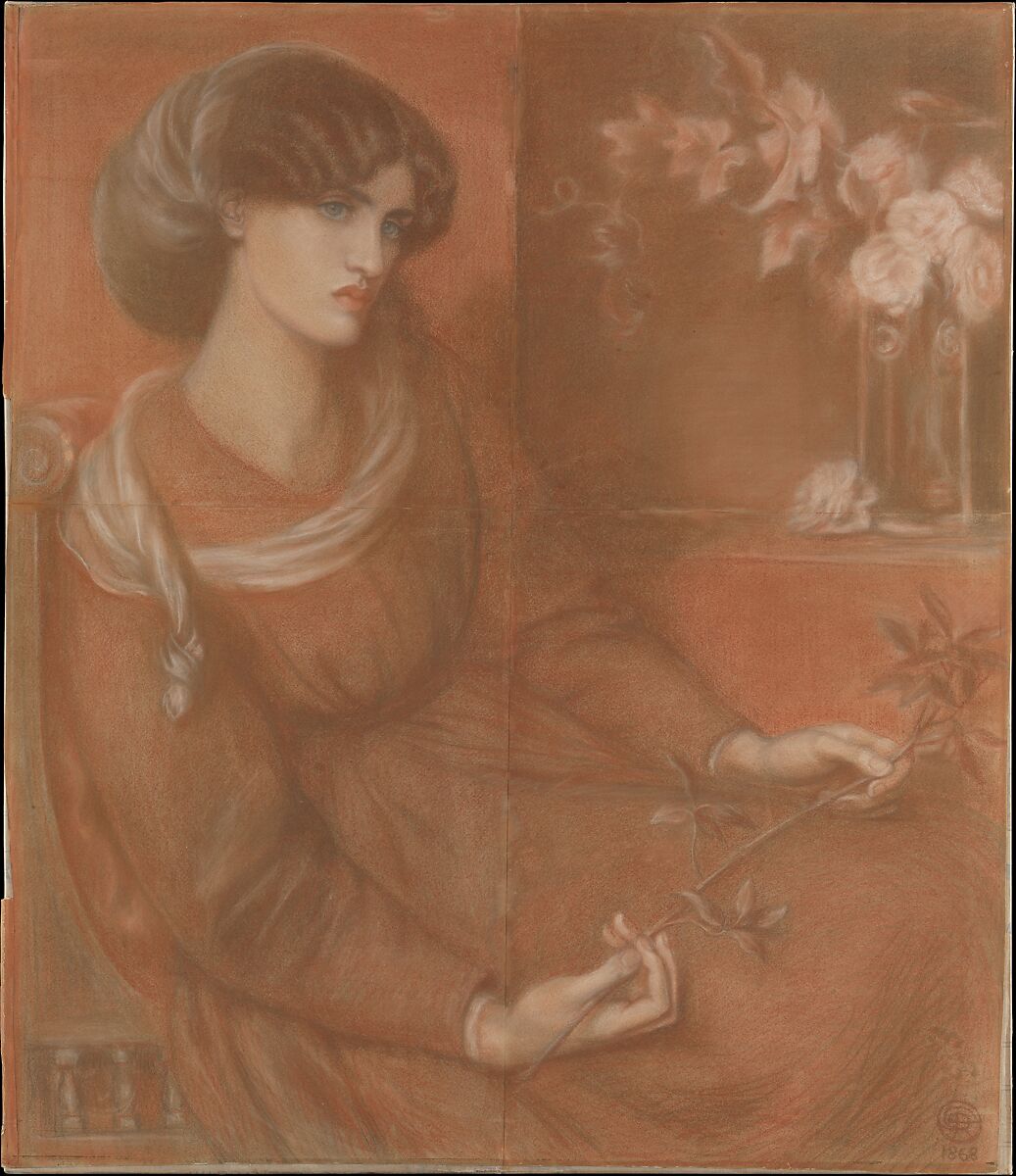 This artwork is meant to be viewed from right to left. Scroll left to view more.