Predica del arte del bene morire (sermon on the art of dying well)
Author Girolamo Savonarola Italian
Publisher Antonio Tubini Italian

Not on view
The sermon of the influential Dominican preacher Savonarola on the art of dying well, delivered on November 2, 1496, took up a well-worn theme during an anxious time. What was innovative about the friar's approach to his subject was his insistence on the importance of images to make the reality of death more vivid. In the course of the sermon, he described three pictures that the audience should keep in their bedrooms and contemplate each morning when they awoke. In order to ensure the accessibility of these images to the public, many of whom could not afford paintings, Savonarola urged (while preaching on November 27, 1496) that his sermon on the art of dying be put into print and that it be accompanied by woodcuts of the three images he had described.
The title page to this edition of Savonarola's sermon is adorned with a woodcut of the Triumph of Death, first used in a 1499 Florentine edition of Petrarch's 'Trionfi'. Individuals of all ages and walks of life are crushed beneath the wheels of Death's chariot. In the background, at left, devils carry off the souls of the damned, while at right the souls of the blessed are transported up to heaven by angels.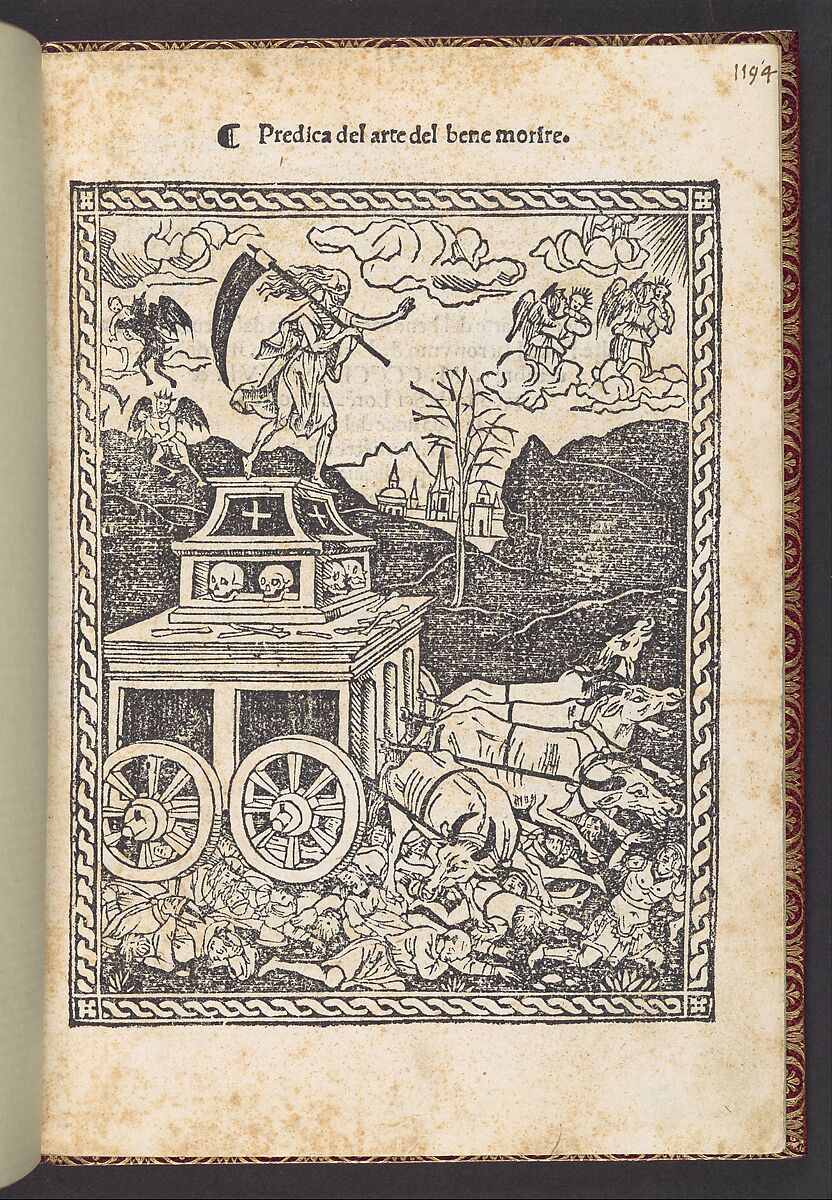 This artwork is meant to be viewed from right to left. Scroll left to view more.