Two Flayed Men and Their Skeletons
Domenico del Barbiere Italian

Not on view
Domenico del Barbiere (ca. 1506–ca. 1570), a noted sculptor and engraver born in Florence, made his career mainly in France, first in the prosperous city of Troyes and then at the court of Fontainebleau, where many Italian artists enjoyed the patronage of Francis I. The engraving may reproduce a composition by Rosso Fiorentino (1494–1540), who may have planned it for a book on anatomy. Domenico, however, has signed his own name only (at the extreme left), and some scholars have suggested that the design is his own invention.
The engraving depicts two skeletons, each paired with an écorché (or flayed man) all standing in a similar pose, seen from front and back. The different perspectives indicate the artist's understanding of the anatomical complexities inherent in the classic contrapposto stance. The meaning of the image, however, seems to go beyond that which is purely didactic. The skeleton on the left extends its arm toward the écorché next to him, who wears a laurel wreath suggesting a poet or Caesar. The other skeleton turns its head as though to acknowledge them, and the other écorché pulls the curtain before him, revealing an untidy collection of vessels, armor, and weapons, which, like those exposed on the left, imply imperial ambition and martial splendor.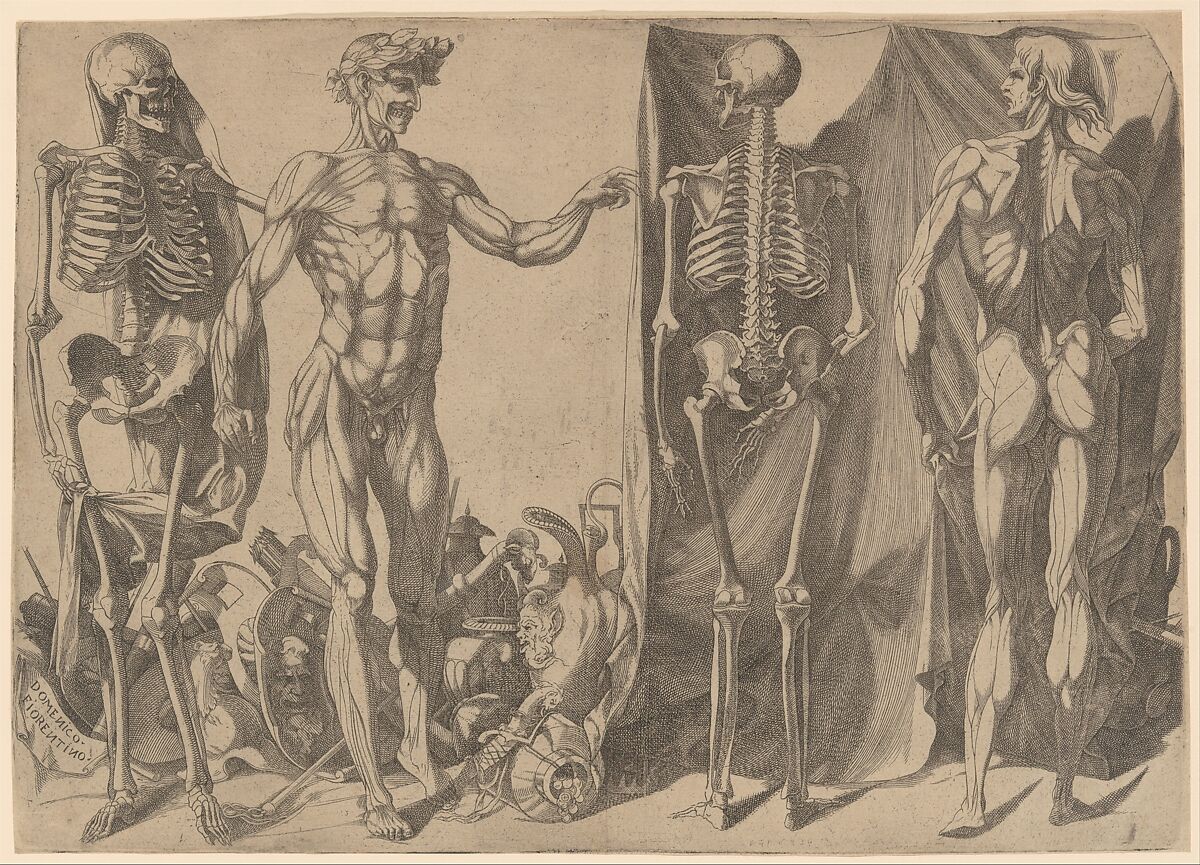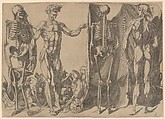 This artwork is meant to be viewed from right to left. Scroll left to view more.