The Holy Family
Albrecht Dürer German

Not on view
Dürer created only three prints in the medium of drypoint. Since the other two are dated 1512, this drypoint is presumed to date from the same time. The print was thus produced at the height of the artist's career, just prior to such famous "master prints" as the Melancholia and Knight, Death, and the Devil. Yet the composition harks back to one of the artist's earliest engravings, produced when Dürer was under the influence of the most prolific drypoint artist of the Renaissance, the Housebook Master.
Produced by scratching the surface of the metal with a sharp needle, the image has the character of a delicate drawing. Apparently conceived in an experimental mode and never completed, the print is nonetheless highly evocative. The three ghostly figures who press into the space behind the Virgin and Child—Saint John, the Magdelene, and Nicodemus—do not belong to the story of Christ's childhood but, as witnesses to the Crucifixion, are a presentiment of his future suffering. The soft shadow produced by the drypoint burr shrouds the figures and deepens the melancholy atmosphere.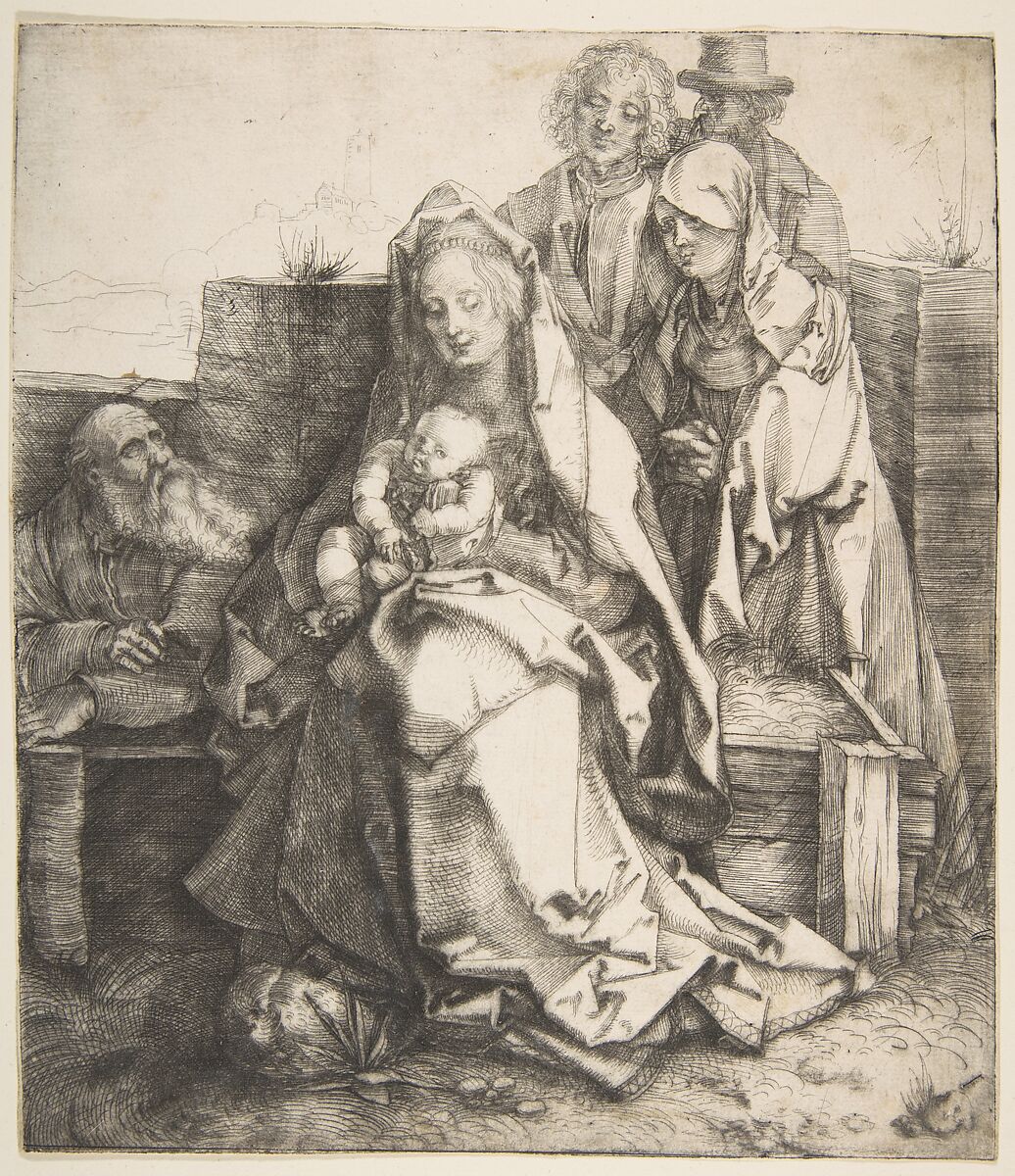 This artwork is meant to be viewed from right to left. Scroll left to view more.