Henri II, King of France, Between France and Fame
Jean Duvet French

Not on view
Until Jean Duvet began dating prints at Dijon in 1520, we know of no French engraver by name. Duvet adapted his figures from prints by Mantegna, Dürer, Marcantonio, and others. Some of this work even passed for Italian. Duvet dedicated twenty-three violent visions of the Apocalypse to Henry II, whose coronation in 1547 and love for Diane de Poitiers inspired the work reproduced here, apparently executed on the occasion of Henry's rededication of the order of Saint Michael, saint of the church militant, in 1548.
Here Duvet depicts Henry in the guise of Saint Michael, perhaps symbolizing Henry's role as leader of Catholic France. He stands victorious with his wings outspread, sword in hand, and demon beneath his feet. The pommel of his sword is in the form of a fleur-de-lis, emblem of the French kings, and the figure at the left holds an escutcheon with three fleurs-de-lis. The crescent above Henry's head—the attribute of the goddess Diana—is a symbol of Diane de Poitiers.
Duvet himself was gripped by the struggle between Catholics and Protestants. He joined a fanatic Catholic fraternity in France and then defected to the enemy in Geneva, where he designed coins, stained glass, and fortifications for the Calvinists.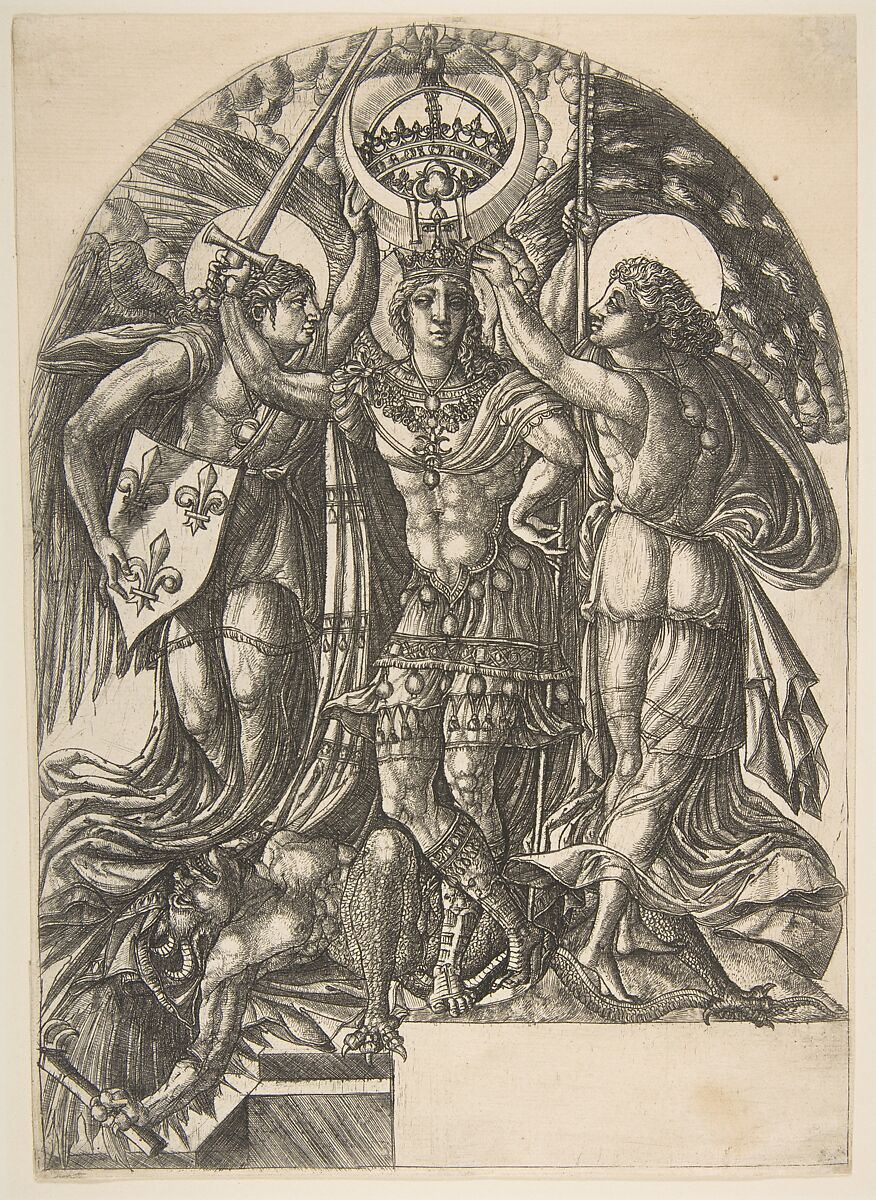 This artwork is meant to be viewed from right to left. Scroll left to view more.