De gli habiti antichi et moderni di diversi parti del mondo, libri due ...
Not on view
Cesare Vecellio, who joined the workshop of his famous cousin Titian before 1548, was active as a publisher by 1570. This book contains 420 illustrations of costumes (exotic and domestic) by the woodcutter Christoph Krieger and marks the culmination of a trend that began in the mid-sixteenth century with a series of costume engravings by Enea Vico. The first section of his book covers European dress, including Ottoman Turkey, while the short section on Africa and Asia includes the costume of Persians, Moors, and Arabs. Here the book is open to Vecellio's engraving of La favorita del Turco. The elegantly dressed woman is probably meant to be Roxelane, a beautiful concubine who became the favorite wife and confidant of the Ottoman sultan Süleyman the Magnificent (r. 1520–66).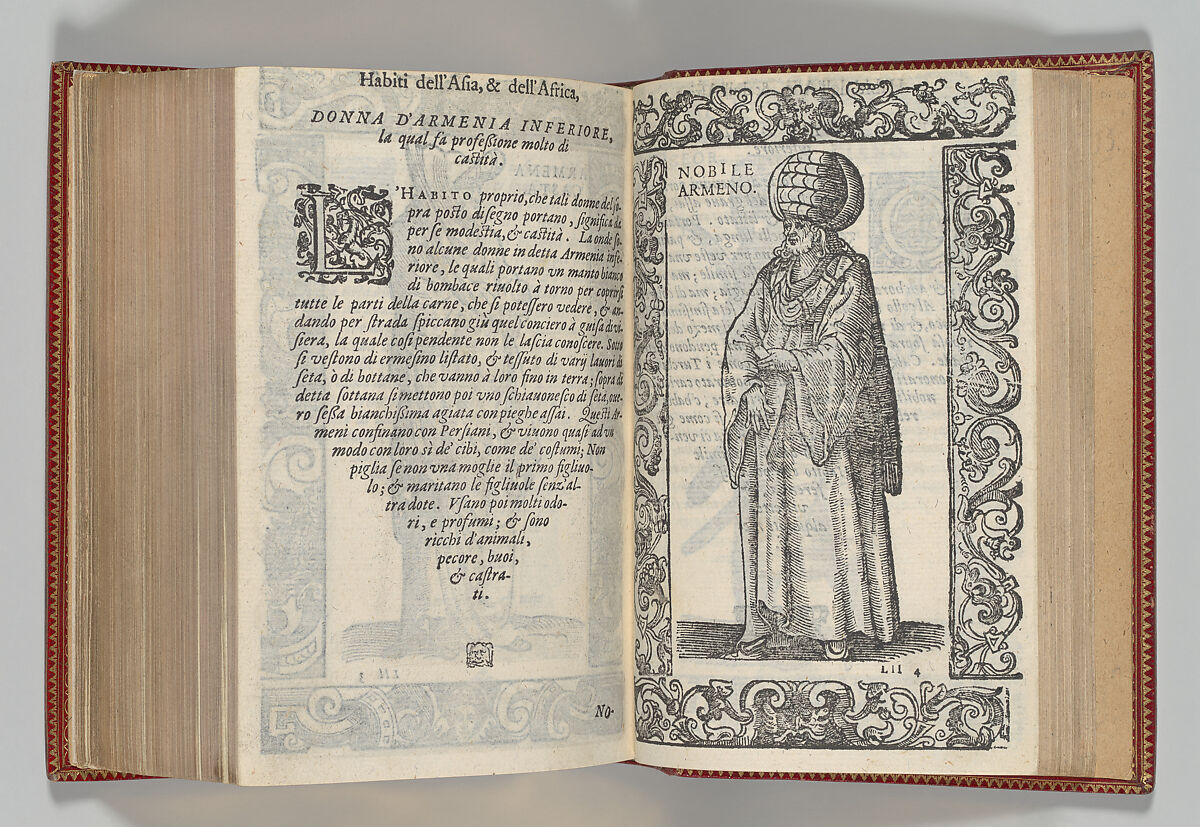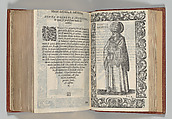 This artwork is meant to be viewed from right to left. Scroll left to view more.