Armor for Man and Horse
On view at The Met Fifth Avenue in Gallery 379
The horseman's armor and the horse bard, composed of elements from different sources, are associated here to provide a representation of the heavy cavalry as it is illustrated frequently in Persian miniatures of the fifteenth and sixteenth centuries. The armors are of distinctly Near Eastern type, composed of small steel plates connected by mail. Although the plates originally were polished mirror bright, armors for man and horse frequently were covered with colorful textiles.
Among the associated pieces, the extremely tall conical helmet is noteworthy as an example of a type worn in Iran and Russia in the late fifteenth and early sixteenth centuries. Similar helmets depicted in miniature paintings often show a small pennon attached to the long finial. The shield, engraved with large cartouches enclosing floral arabesques, may have originated in fifteenth-century Iran. The ax, with its long, faceted steel shaft and distinctively shaped blade, is typical of those carried by the Mamluks of Egypt and Syria in the late fifteenth to early sixteenth century. The shaffron (defense for the horses's head) is engraved with arabesques of a type suggesting an Ottoman Turkish origin between about 1525 and 1550.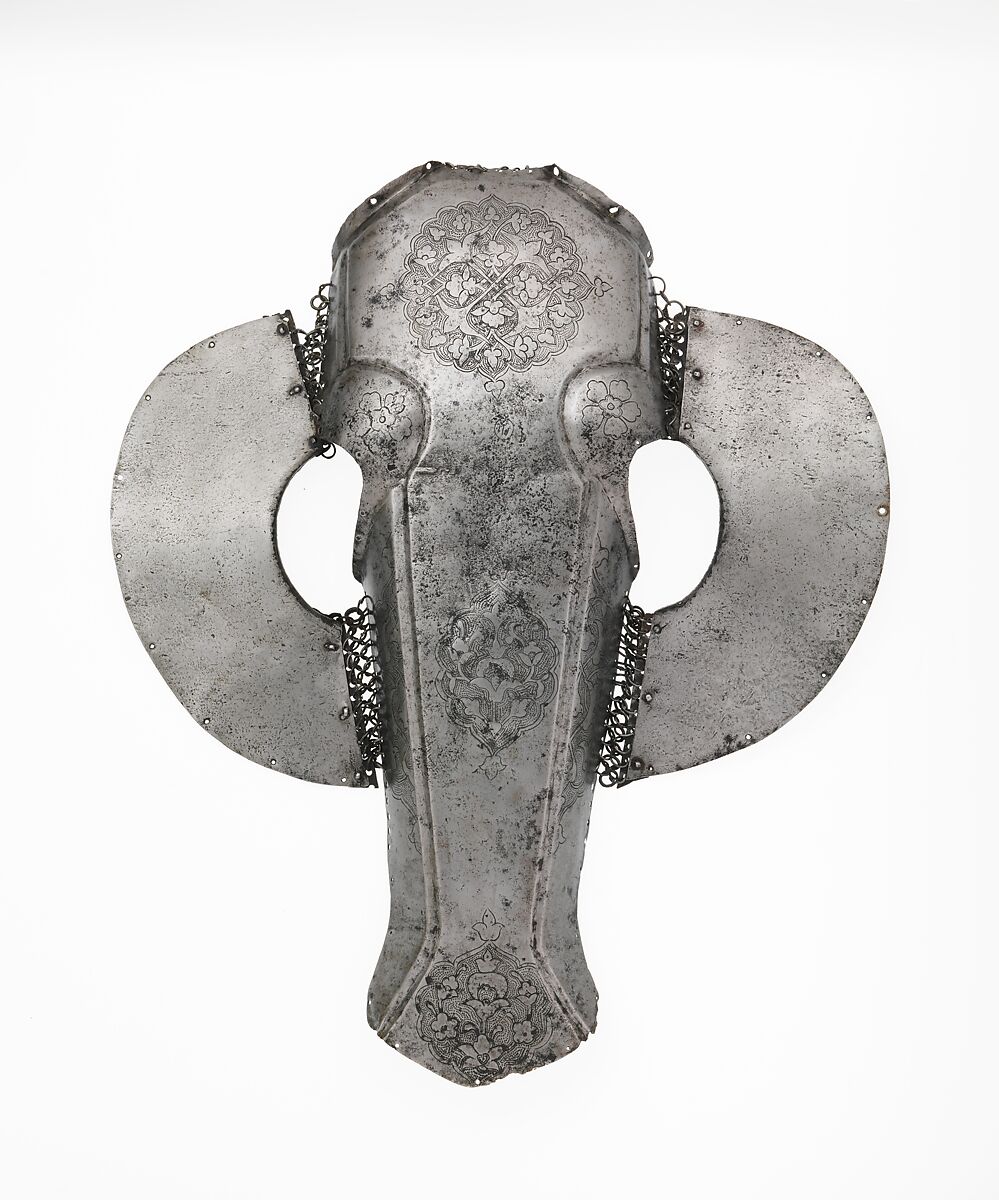 This artwork is meant to be viewed from right to left. Scroll left to view more.