Ganymede as a young boy riding a large eagle (Zeus) in flight above a landscape
Giulio Campagnola Italian
?After Andrea Mantegna Italian

Not on view
The extreme youth of the boy depicted by Campagnola, together with his willing participation in his abduction by Jupiter in the guise of an eagle, suggests that a Neoplatonic reading of the myth may be intended. Beginning with the moralized versions of the Metamorphoses in the fourteenth century, the ravishment came to be interpreted as the union of the soul with God.
The engraving may have been based on a pen study in the collection of Andrede Hanesy, Paris, probably by Mantegna (see The Illustrated Bartsch XXV.2518.372). The landscape is copied from Albrecht Durer's engraving 'Virgin and Child with a Monkey' (c.1498).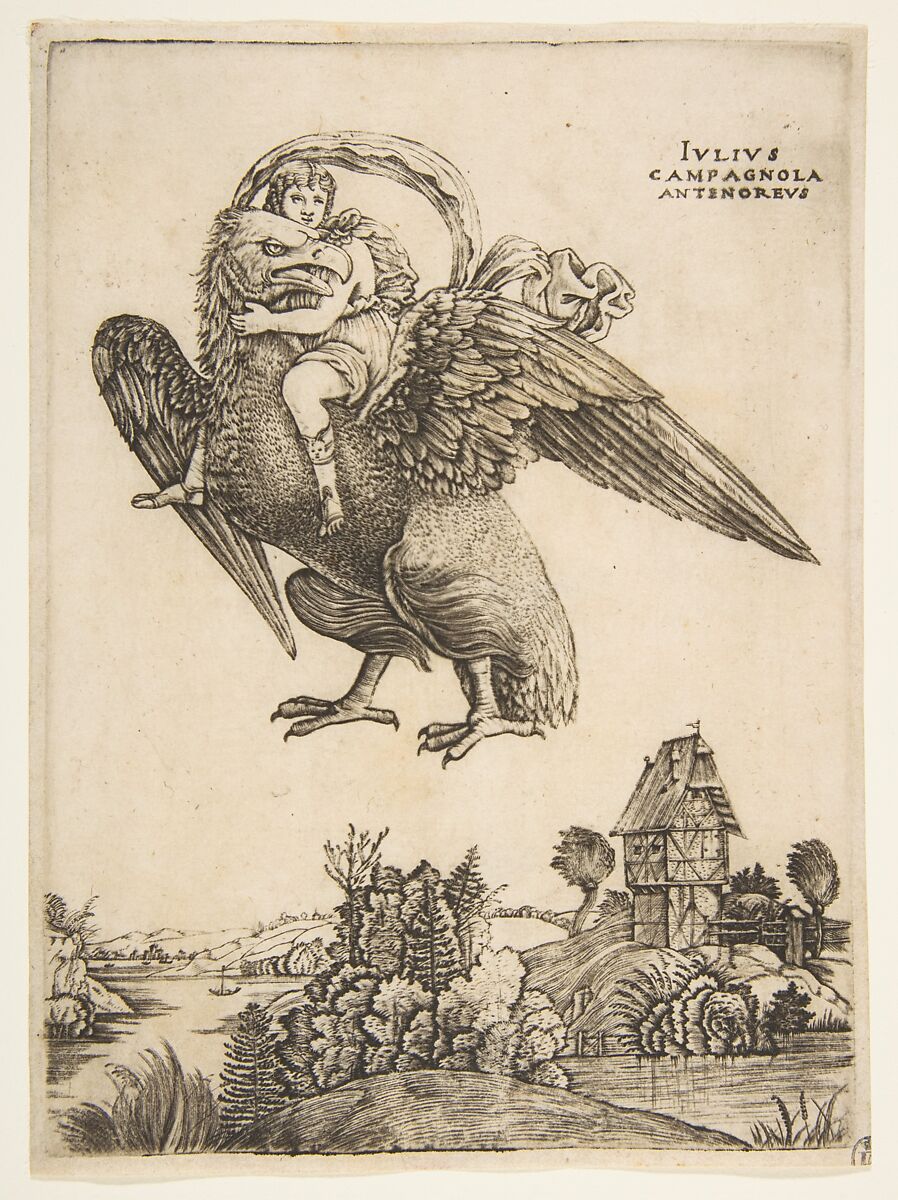 This artwork is meant to be viewed from right to left. Scroll left to view more.