Veduta interna dell'Atrio del Portico di Ottavia (Internal View of the Atrium of the Portico of Octavia), in: 'Vedute di Roma' (Views of Rome)
Giovanni Battista Piranesi Italian

Not on view
This view places the spectator within the best preserved section of the complex of colonnades originally built in the Republican era and later restored by Emperor Augustus, who dedicated the portico to his sister Octavia. Although the name survives from the Augustan restoration, such visible remains as the elegant Corinthian columns and the form of the pediment, hemmed in by medieval accretions, date to a later reconstruction by Septimius Severus. Piranesi shows the space as it looked in the eighteenth century, with the stalls of the fishmarket, which had long been held within the portico, visible along one wall of the atrium and continuing down a corridor into the distance.
The sensation of brilliant sunlight is masterfully achieved in this etching and may owe something to the example of Canaletto's views of Venice (1973.634), produced around the time that Piranesi returned home in 1744. Piranesi's own sensitivity to light effects—one of his early biographers records that he committed to memory the appearance of changing light on the ancient walls, from the full glare of the sun to the cool illumination of the moon—was one of the qualities that made his views of Rome so exceptional. The love for the texture and heft of blocks of stone and the fascination with their manner of cutting and assembly that is so evident here, and in many of his other prints, may have been the legacy of Piranesi's father, a stonemason and master builder.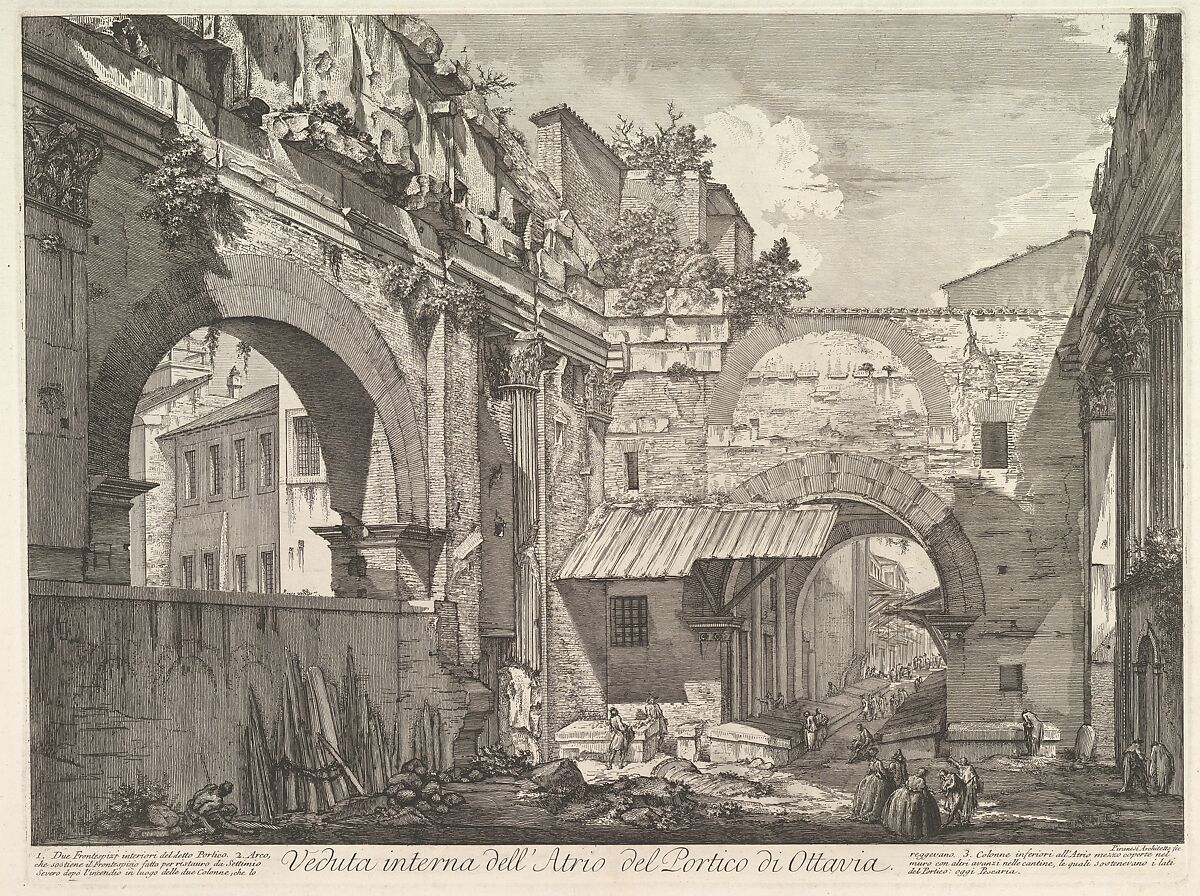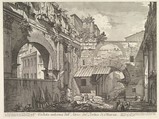 This artwork is meant to be viewed from right to left. Scroll left to view more.